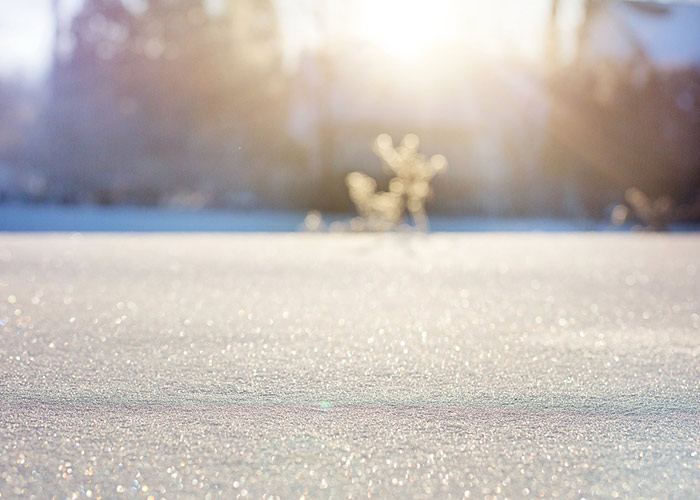 Winter skin care. Things you can and shouldn't do
HELLO!
In the winter, our skin is exposed to irritation, dehydration and frostbite. If you wish to avoid such unpleasant surprises, you must use proper cosmetics or undergo specialized beauty treatments. However, not every procedure is allowed in the winter! There are some restrictions you must follow! Check out which products can be used and which ones are better to postpone to use during summer or spring.
Skin moisturising in the winter
Rumour has it that there are some people who neglect to moisturise their skin or do not consider it as important as it really is. As a matter of fact, it is one of the basic beauty treatments. If you won't moisturise your skin enough, it will soon become dry, rough, red and irritated. What's more, blood vessels will begin to dilate, lips will become chapped, and in extreme cases, you might get frostbite. During the winter, using rich, moisturising creams is a must! This way you will be able to provide your skin with protection against low temperatures, frost and snow. What's more, by using appropriate cosmetics, you will deliver many nutrients necessary to your skin. Moreover, in the evening, it is best to apply rich creams with regenerating properties.
Exfoliating in the winter? Why not?!
During winter, the skin dries and flakes off very quickly. To keep it in good condition, you should use scrubs on a regular basis. Exfoliation of dead skin cells has also other positive effects: it firms the skin, improves blood circulation, accelerates the absorption of nutrients contained in cosmetics, brightens up and prepares the body for the summer. It is important, however, not to exfoliate before going outside or before putting on thick clothes. You could then be exposed to irritation and the effects of the treatment would be negligible. The peel should always be done before bedtime (regardless of the season). At night, the skin will regenerate and not be exposed to irritation.
Which of the treatment cannot be done in the winter?
Certainly, mesotherapy and other treatments using needles as well as closing blood vessels. Why should not these treatments be allowed during cold weather? The skin then has lower regenerative abilities and is more prone to irritation. In addition, after such treatments, skin care can be very complicated. It is also not recommended to walk outside and expose the skin to low temperatures without any protection.
Previous
What Makes My Hair Care Easier? It's Garnier Fructis Pure Clean Detangler + Air Dry
Next
How to Make Lips Bigger & Fuller without Plastic Surgeries? Try Too Faced Lip Injection Extreme