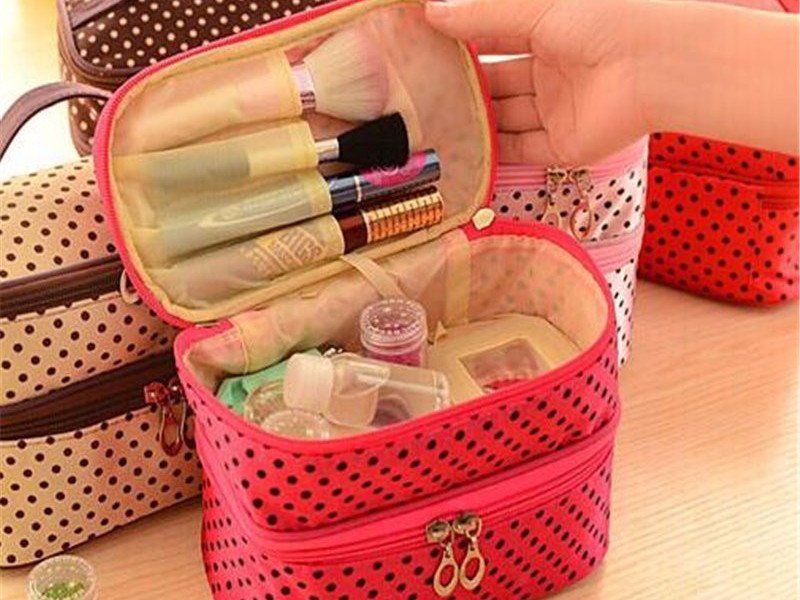 My Cosmetic Must Have – 3 Things I Always Have On Me
Hey, girls!
I've taken an important beauty decision recently. I looked through my beauty bag (the one I always have on me), threw useless things away and equipped it with the essentials. Except for a powder, blusher, mascara and lipstick, there is… yeah, what is it? The absolute must-haves 🙂 Read about my top 3!
1. Blotting papers. Praise the inventors! They've saved my makeup many times e.g. when it started disappearing on hot summer days. The paper removes too much sebum from the face, giving the effect of the matte and fresh skin. It's a saver for the oily and combination skin. At drugstores, there's a huge choice of blotting papers which additionally contain some powder. Each of you is going to find something suitable 🙂 If you're broke or like DIY, why don't you make such papers yourself? All you need is some tissue papers or coffee filters and an empty blush or powder container (for storage). Cut the papers into same-size pieces (make sure they fit the container). DIY mattifying papers are ready to use! 🙂
2. Shea Butter – the excellence of the year. For hair, skin, nails, lips. I sometimes apply it to hair ends when the air is very humid. I buy a large jar of Shea butter and put some in a smaller cream jar. Such a small container takes very little space in my beauty case and often comes in useful. I use it every day as a hand lotion.
3. Thermal water spray – a lotion for the sensitive skin, giving a wonderful feeling of a relieved and fresh face. In winter I don't use it that much but in summer I always have it on me. On hot days, it cools and soothes the skin. Thermal water is a great moisturising makeup base.
Leave a comment with your cosmetic must-haves! 🙂
Previous
Gua Sha Massage – My Way to Get a Beautiful & Younger-Looking Face
Next
Is It a Perfect Mascara? I'm Testing Urban Planet Pro Artist Mascara Volume Edition