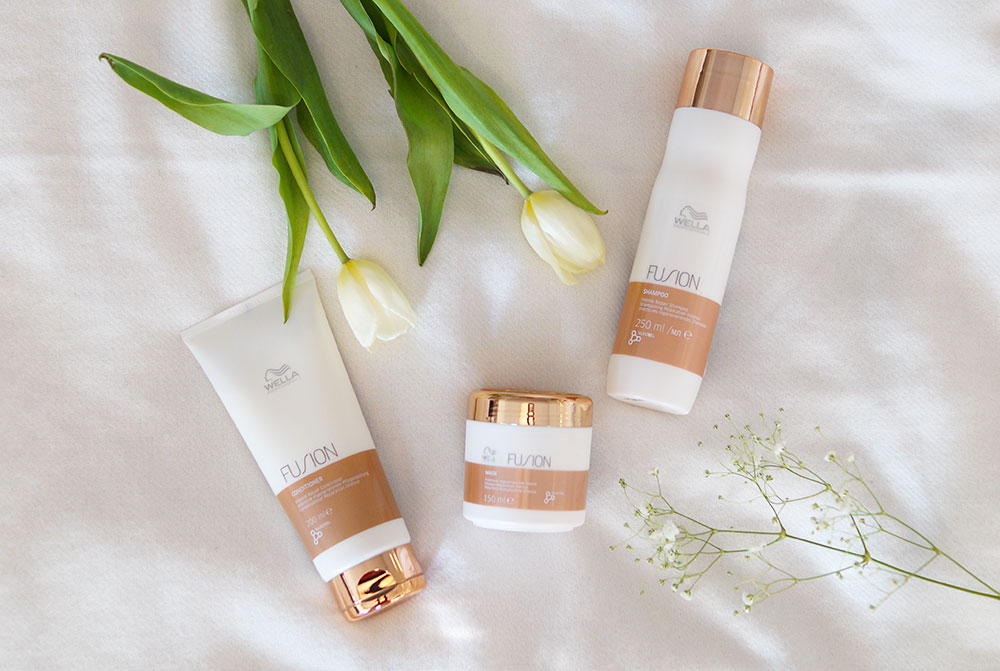 How to regenerate your hair? Try the new Fusion cosmetics line from Wella Professionals
Hello!
Wella Professionals knows how to take care of damaged hair. The brand has just released a new line of products, Fusion, to the cosmetics market. How does it work and will it help your hair? Read my text and you'll find out everything.
Wella Professionals cosmetics
There are seven cosmetics in the new series from the Wella Professionals brand. These are: an intensively rebuilding mask in two capacities, intensively rebuilding conditioner in two capacities, intensively rebuilding shampoo, amino acid treatment and an intensively rebuilding mask in a small tube. The products are intended for both professional and at-home care of hair and scalp.
How do the Fusion series cosmetics work?
Products from Wella Professionals are designed for the care of weak, damaged hair that lacks natural glow. Their main task is to regenerate, increase shine and strengthen. In addition, cosmetics from the Fusion line protect the strands from damage, prevent loss and delay ageing processes. They provide the hair with many nutrients, including amino acids and lipids. Wella Professionals cosmetics cleanse the scalp and hair from excess sebum and dandruff.
Will Wella Professionals cosmetics help you?
Fusion cosmetics series regenerates damaged hair during abnormal brushing, frequent colour-treating and hot styling, as well as damage caused by external factors. All you need to do is to start a long-term treatment and follow the tips placed on the cosmetics labels, and you'll see the effects faster than you think. Your hair will regain its natural glow, it will be stronger and more resistant to damage. Brushing, hot styling and dyeing will no longer be a threat to them.
Will you try a new line of Wella Professionals Fusion cosmetics? Have you ever used their cosmetics? Are you a fan of the brand? Leave a comment and let me know what you think! 
Previous
My fav flat iron. There is no better one than Remington Shine Therapy!
Next
Hair Repair Masks – My Best & Easiest Recipes