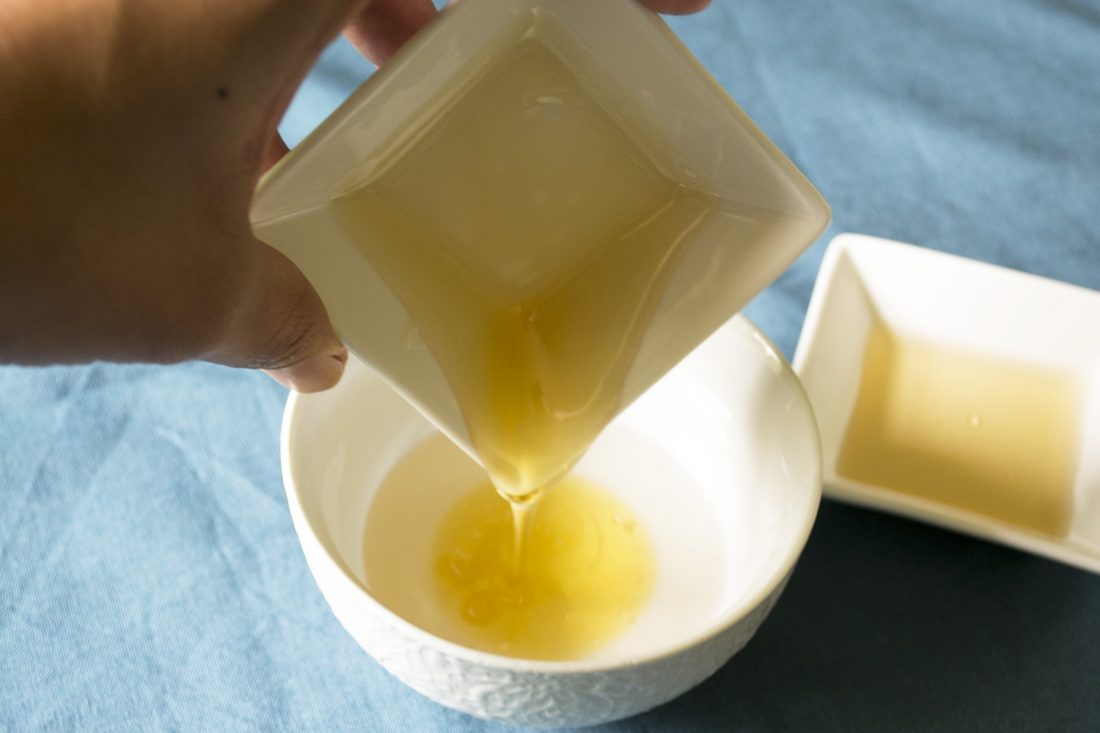 Hair Repair Masks – My Best & Easiest Recipes
How to take care of hair? That's the most popular question I get from you so I decided to share my ideas for hair repair masks. Enjoy ♥
A lot has been said about hair care on my blog. I like to share my cosmetic observations, ideas for home hair treatments (e.g. hair sauna) and beauty product reviews. Today a bit similar subject – the best hair-regenerating masks. Even though I have some favorite ready-made masks that give me a really effective hair care, today I focus on DIY products (recipes included!).
Why a mask? Why not a regular conditioner?
Conditioners deliver superficial effects, not penetrating the hair – their main task is smoothing the hair surface and leaving a protective coat to lock water in. That is why you don't have to leave a conditioner in hair long.
On the other hand, a hair mask – especially the repair one with rebuilding ingredients – works deeply.
I guess explanations are pointless. It is logical – if something works from within and intensively, it is much more effective. Although the effects don't come fast (the repair takes some time), they're long-term. Contrary to their name, masks don't mask the problem like express hair conditioners do.
DIY Hair Repair Masks
I believe that there's no point in stuffing your bathroom cabinets with hair products. One good hair oil is enough. You'll find other products in your kitchen. DIY mask ingredients are everywhere, easily-available. You don't need to buy tons of semi-finished products and pretend you're a chemist. The best hair mask is natural and free of preservatives.
Remember that a good hair mask should include a proper mix of ingredients. The best ones include:
humectants (moisturising ingredients)
emollients (water-locking ingredients)
proteins (repairing ingredients)
When it comes to emollients, humectants and proteins, I'm not going to go into great detail because I would have to write a separate post. Instead, I share my fave recipes for hair repair masks – their ingredients can be freely used for making your own mixtures.
BEST HOMEMADE HAIR MASKS
AVOCADO is one of the interesting ingredients.
I don't really like the taste of this fruit but appreciate it for the number of nutrients, including the scalp-friendly squalane. Use avocado fruit or oil – the so-called oil of seven vitamins (A, B, D, E, H, K, PP). The choice is up to you. Avocado increases hair shine as well as repairs and deeply nourishes.
Avocado Hair Mask – Recipe
Peel one ripe avocado and crush it with a fork. Mix this green pulp with coconut milk or oil (melt it first if you want). The mask has a shampoo consistency; apply it to hair, leave in for around 20 minutes and rinse out with warm water.
Damaged hair is fond of EGGS, too.
Such a simple ingredient, found in every kitchen, turns out to be a game-changing hair product. It's a rich source of proteins and sulfate (lots found in the yolk). Egg hair benefits are invaluable – softening, repairing, eliminating dandruff, increasing volume. A must-try ingredient!
Egg Hair Mask – Recipe
Take two eggs and two tablespoons of the best-quality olive oil. If you like, use a different oil – Almond, Grapeseed or Argan Oil. Mix both ingredients and apply to hair, letting sit in for 15 minutes. Rinse out with lukewarm water so that the egg doesn't coagulate.
FLAX SEEDS make another good choice.
At first, I had mixed feelings about flax seeds because you need to put some effort and make a flax seed gel first. Still, it pays off. Flax seeds contain lots of omega-3 fatty acids, vitamin E, protein, potassium and zinc – almost all of the hair enhancing substances.
Flax Seed Hair Mask – Recipe
Prepare a half glass of flax seeds. Pour them with some boiling water (slightly above the seeds). After a few minutes, you get a color-less, thick gel. Strain the gel and apply it to your hair, leave in for a few mins and wash off with a mild shampoo. You can add the gel to a different hair mask.
Mixing HONEY & YOGURT is a great idea.
To repair your hair, try mixing dairy products with moisturising ingredients. Honey is one of the best humectants, delivering the hair hydration, softness and shine. Milk products are rich in proteins and many valuable vitamins that repair damaged hair.
Honey & Yogurt Hair Mask – Recipe
Prepare a spoon of natural honey, two spoons of yogurt and a spoon of your favorite oil (e.g. Olive Oil, Almond Oil, Argan Oil). Mix all ingredients. Feel free to add other ingredients e.g. avocado, lemon juice, etc. Apply to hair, leave in for 20-30 minutes, wash it off with a mild shampoo.
Do you like my ideas for hair masks? 🙂
Previous
How to regenerate your hair? Try the new Fusion cosmetics line from Wella Professionals