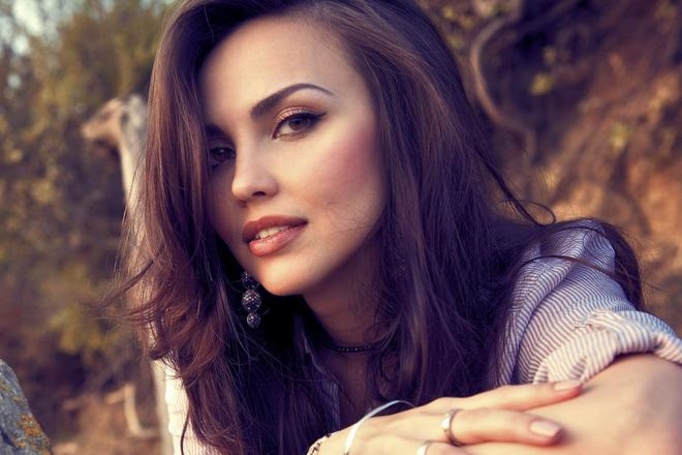 How to darken the hair naturally? The ways of colour-treating without the use of a dye
Hiya girls!
Do you want a small change? What about a new hair colour without the use of dyes that can damage your hair? Today, I will show you how to darken the hair in a natural way in the comfort of your own home. I've prepared for you some recipes for rinses from natural products.
Nut hair rinse
You will need:
Split the nuts and together with the shells, cook for 20 minutes. Don't forget to stir it from time to time. When it cools down, you rinse your hair, we squeeze the excess rinse and leave it in for an hour. After this time, wash the hair and apply a conditioner. The effect will be visible after the first use. When you rinse, you have to put on gloves, because the nut can color your hands.
Nut leaf and nut shell rinse
Pour 3 glasses of water over a few shredded green shells and walnut leaves and simmer for 2 hours. When it cools down, drain and rinse the hair. The product strongly darkens the hair after the first use. Nut rinses tend to dry out your hair. Therefore, do not use them more often than once a month. And do not forget about a conditioner or a hair oil to soften the hair and provide proper hydration.
Coffee or tea hair rinse 
Start by brewing strong coffee or strong black tea. Wait until it cools down and rinse your hair with it. After the treatment, wash the hair with a shampoo an apply a hair conditioner.
Oak bark hair rinse 
You will need:
3 tablespoons of oak bark
3 cups of water
Dried oak bark can be found in a pharmacy or a herbal shop. Boil the brew for about 5 minutes under cover. After cooling down, pour it into a bowl and soak the hair in for about 10 minutes. Then blow-dry and style as usually. The effect should be visible after 2.3 times.
Rosemary hair rinse
It's actually a rinse for dark hair that deepens the colour.
You will need:
2 cups of brewed black tea
4 tablespoons of dried rosemary
Add rosemary to the brewed tea and wait 30 minutes. After this time, strain the infusion and soak the hair in it for a few minutes. After the treatment, rinse the hair with lukewarm water.
Such natural colouring is not permanent; with each wash, the colour fades. However, it is completely safe and we can often repeat it without any risk.
 Let me know if the post turned out to be helpful for you 🙂 Do you know any other ways to darken the hair naturally? Please leave a comment! 
Previous
Hair Repair Masks – My Best & Easiest Recipes
Next
Tried & Tested Hair Growth Remedies. How to Get a Voluminous Hairdo?