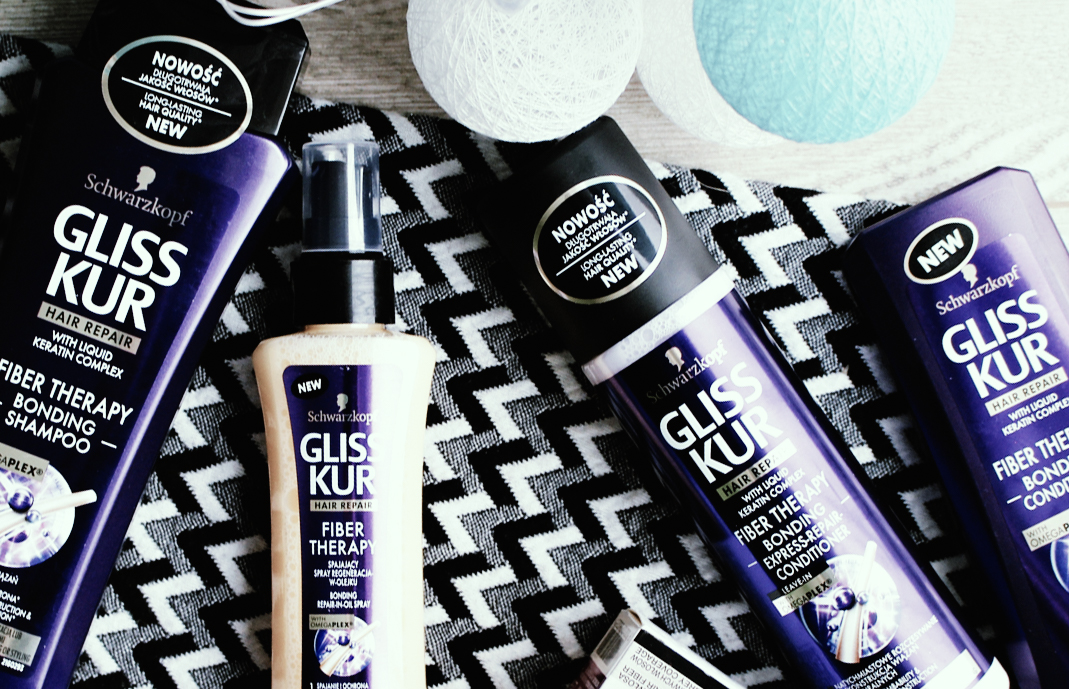 Gliss Kur Fiber Therapy – short (and negative) review
Gliss Kur Fiber Therapy was supposed to be a perfect solution for my weak and unruly hair. I thought that the shampoo, conditioner and oil spray with OmegaPlex technology would work in my daily hair care aimed at hair repair.
I've been testing the whole Gliss Kur Fiber Therapy range for a month now. I bought it hoping for full hair repair. After a few applications, I didn't know how to start writing about it on the blog. I'll do it step by step.
PRODUCT'S DESCRIPTION:
Schwarzkopf Gliss Kur Fiber Therapy products are intended for over-processed hair – damaged due to coloring and heat styling, frizzy, brittle.
The cosmetics are based on two technologies:
Gliss Kur – an innovative complex with liquid keratin for stronger hair,
OmegaPlex – the formula that bonds and repairs broken fibers.
MY REVIEW:
Price and availability. I had no problem finding the whole range. Since Gliss Kur Fiber Therapy started to be more popular among women and common in advertising, you can get them in lots of shops and online stores. The price isn't high. For the whole series (shampoo + conditioner + oil), you pay as much as you would give for one hair oil from a different brand. The cost of such OmegaPlex treatment shouldn't scare you away.
Packaging. Standard and unimpressive plastic packaging. I wouldn't expect elegant and glass vials for such a price. Maybe, it's better. Plastic bottles are more practical. Gliss Kur Fiber Therapy packaging has violet color, white writing and black elements. As I said – nothing impressive.
Formula. The paragraph should be divided into three parts because the three products have different consistency and application.
Gliss Kur Fiber Therapy Shampoo lathers very well, it's easy to wash away, smells nice but some of you may dislike the strong fragrance.
Gliss Kur Fiber Therapy Conditioner

comes in two versions: traditional and express; they both must be rinsed out due to the creamy and thick consistency.

Gliss Kur Fiber Therapy Oil

is a bi-phase hair treatment, very lightweight, you must shake it before use and spritz onto hair.
Effects. My biggest disappointment… None of Gliss Kur Fiber Therapy products worked as they should. The series has been created for over-processed hair so the type I have… Sadly, even the bi-phase treatment hasn't repaired my hair. It has failed to deliver shine, vitality or suppleness. The effect is just the opposite – dull, tangled and hard to comb hair. I really wanted to give them a chance and used them in many ways. I think Gliss Kur Fiber Therapy is a total failure.
What about you? Have you tried the products? 
Previous
Will you fall in love with Watermelon Glow Sleeping Mask?
Next
Best Tips&Tricks: Dirt Cheap Fixes to Frizzy Hair