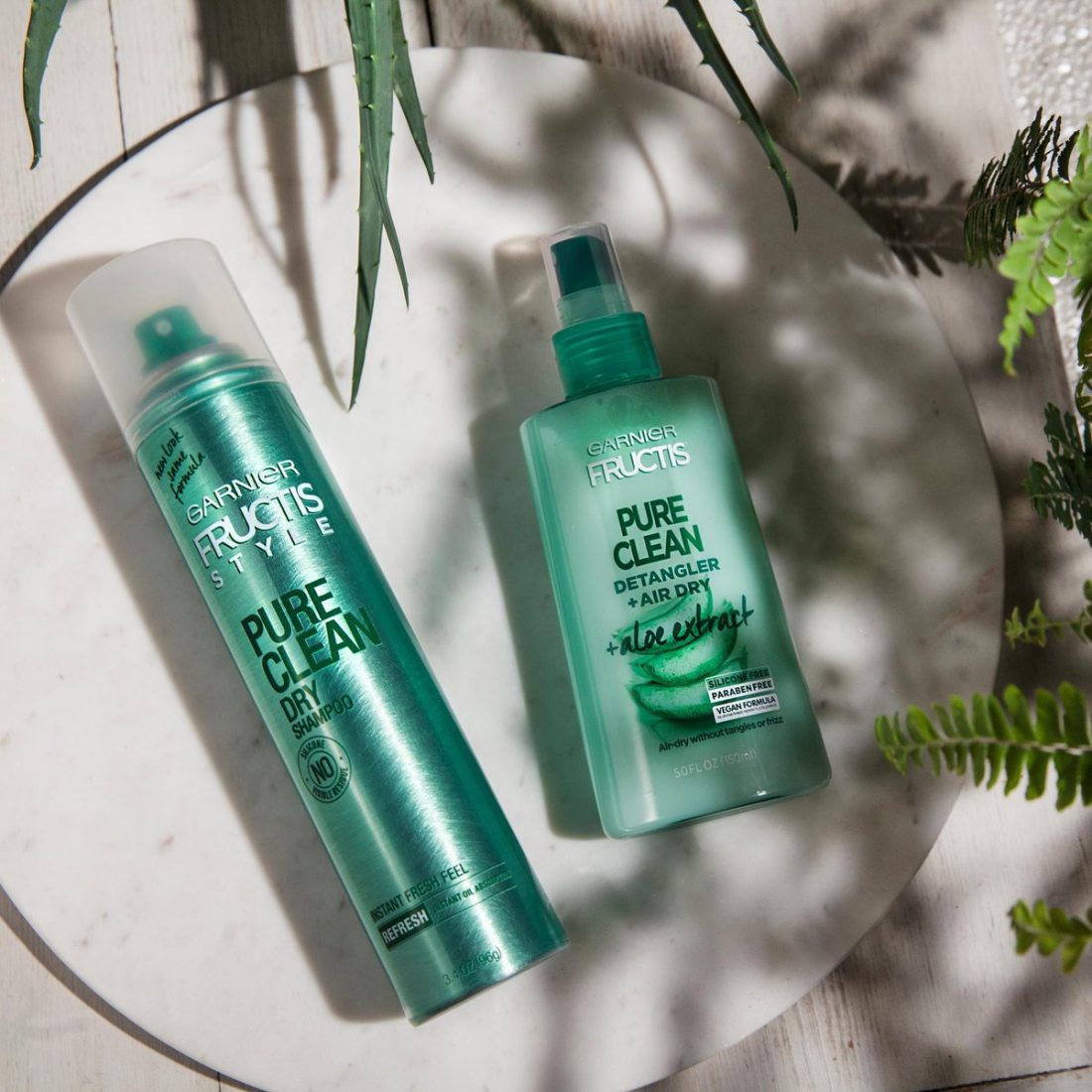 What Makes My Hair Care Easier? It's Garnier Fructis Pure Clean Detangler + Air Dry
Hey!
Tangles, static and frizzy flyaways give lots of women sleepless nights. It seems like there's no way to tame them. The best brushes fail. Cosmetics lose with tangled hair. I used to have the same problem. Now it's changed! Since I started using Pure Clean Detangler + Air Dry, all my hair problems are gone.
How did Garnier Fructis help me?
It let me do away with my hair brushing and styling problems. Pure Clean Detangler + Air Dry makes brushing easier, smoothes frizzy and static strands, prevents split ends and gives a natural hair sheen. Thanks to Garnier Fructis, my hair's nourished and stronger. The spray contains vitamin E and aloe extract which hold dryness back and delay ageing processes. On the other hand, it's free of parabens and silicones so it's recommended for the sensitive scalp.
Is the spray enough to help?
It is for me. But if you want to upgrade your hair care, try out other Pure Clean products: a dry shampoo, a conditioner for normal and oily hair, a shampoo for normal and oily hair, a styling mousse, a styling gel and a finishing paste. The cosmetics come in a greenish packaging.
How to use Pure Clean Detangler + Air Dry?
After washing hair and squeezing the water excess, I apply some of the product, spraying it evenly from the distance of several inches. Next, I comb strands out, blow dry or let it air dry. I don't think applying it to dry strands is going to work. Use other styling Pure Clean products instead.
What's your remedy for unruly strands? Waiting for your comments! 
Previous
How to make hair dry and curl it with just one tool? Give a go to Brush Activ' Volume&Shine by Rowenta