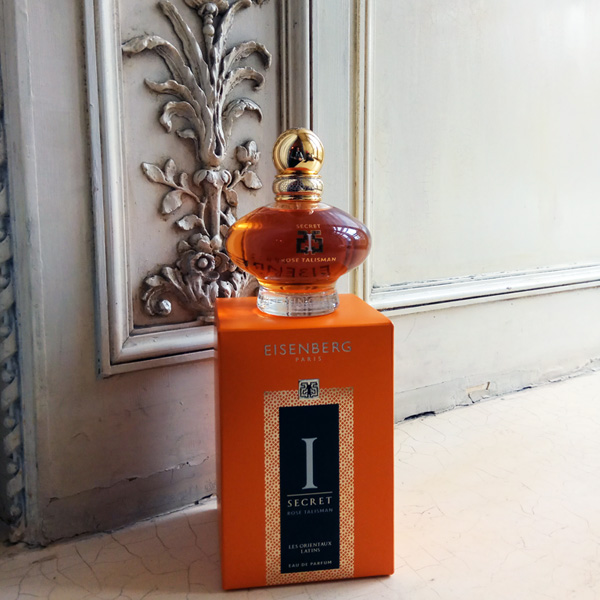 New fragrance by Eisenberg. Latin Orientals and an exotic world closed in a phial
Hello!
Exotic aroma, oriental look, Eastern design… This is how I could describe new fragrances by Eisenberg, Latin Orientals. What is hidden inside, who would find them perfect and how to extend the product's lifespan? Enjoy reading.
Oriental phial
Eisenberg has launched two phials of Latin Orientals: for him, recognized by rather a plain and smooth form, and for her recognized by more feminine-like shapes. Both bottles are decorated with a Moroccan pattern and keys, which leads to the magical world of Middle Eastern aromas. The bottles feature easy to use atomiser which is closed in silver (for men) and gold (for women) cap.
Exotic fragrances
Eisenberg offers six fragrances for women and six for men. They are characterized by various head, heart and base notes. In Latin Orientals we can sense the following notes: rose, jasmine, cardamom, pink pepper, crocus, cumin, oud tree (a peculiar aroma applied in Arabian perfumes), sandalwood, patchouli, rosewood, labdanum, frankincense, myrrh, benzoin, amber, musk. These substances gift the perfumes with warm fragrance and colour.
Incredibly long life-span
Latin Orientals by Eisenberg delivers long-lasting aroma and coats body with sensual aroma all day long. Just apply them to right places of your body to help these oriental fragrance notes stay even longer. Spray your wrists, behind ear skin area, inner elbows, inner knees and all the places where you can feel the pulse. Exotic sensations guaranteed.
Do you like oriental fragrances, Girls?
Previous
Natural and versatile cosmetic – the wonderful c