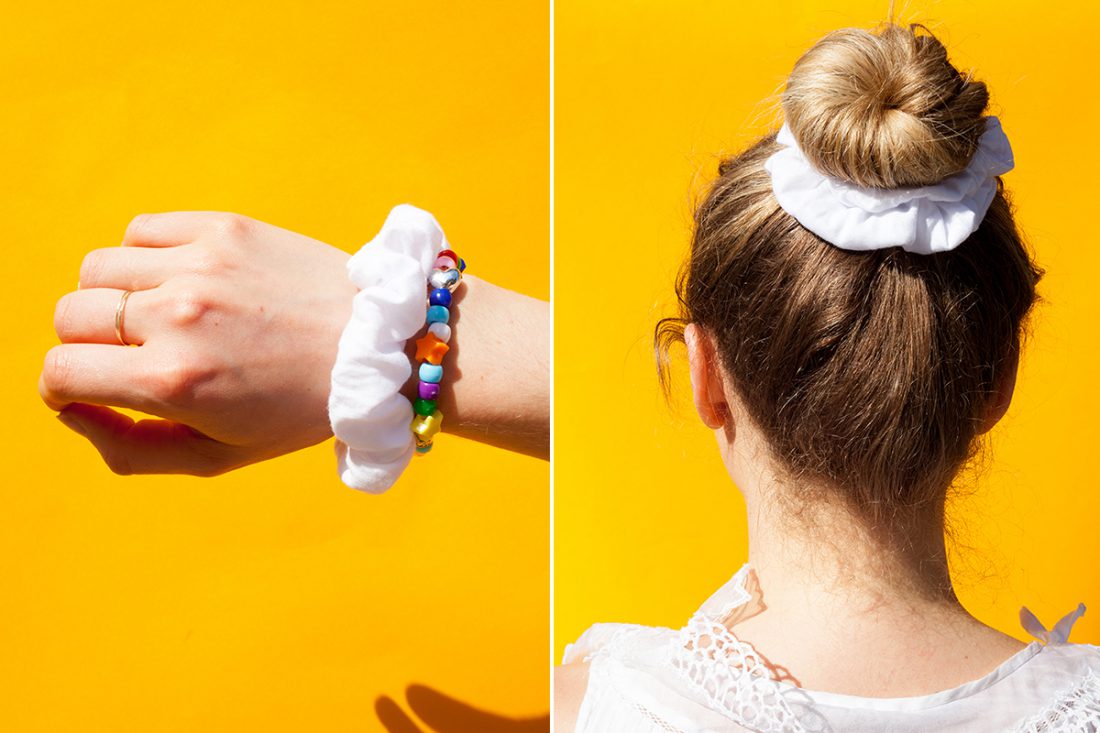 Let's celebrate! Big hair binders fashionable again!
Here is another entry devoted to hair because I know how much you like such articles. Since I'm in business of doing stuff with hair, daily, let me present to you the newest trend in hair styling.
Can you remember these big, color, material hair binders? Plain or with patterns, of various sizes and additional decorations (for example, bows). This hit of the '90s is coming back! Take out your dusted hair binders from the childhood and put them on your hair! 😉
Hair binder hairdos – comeback to the childhood
I have no idea what's your attitude towards this reoccurring hair trend but I'm excited about the thought of wearing these big hair binders again. For me, it's something more than just a regular hair gadget. It brings back the memories of my childhood, when my mum used to set my hair in a high bun or braids and decorate them with outstanding hair binders. Today I can get back to these wondrous moments and again fall in love with the subtle hairdos from the youth of mine. So tiny thing but how enjoyable it is!
It's worth reminding that in the '90s big hair binders were considered as an incredibly fashionable accessory that decorated heads of kids and adults. Nobody used to hide the items that helped fixing a hairdo. In fact, it was the other way round since the accessories used to be displayed in an eye-catching way. Even while watching Friends series you can see the hairdos set with the use of big hair binders. The more obvious the hair binder was, the better the effect.
Big hair binders fashionable again 🙂
Lately, the world has gone crazy about this hair trend from the '90s. No wonder why because all the hairdos decorated with big hair binders look really appealing. They don't limit us because:
big hair binders are available both in a crazy version (for example, pink one with big spots) and smart (for example, a velvet or silk hair binder of burgundy color);
can be used for styling high or low hairdos as they can be used as a decorative element which gifts a hairdo with a new, more interesting look.
I'm absolutely amazed by the numerous possibilities hair binders offer. When I was a little kid I couldn't care less what kind of a hairdo I was wearing. It was my mum who was this hairdo fairy. Today, I lay my hands on hair binders myself and experiment with my strands. What's the best thing about the accessories? A colorful spotted hair binder doesn't always call to mind a hairdo of a small girl – thanks to such an item you can set your hair sexy, pin-up girls alike.
Previous
My Favorite Ingredients of Natural Beauty Products. Cosmetic Oils & Butters