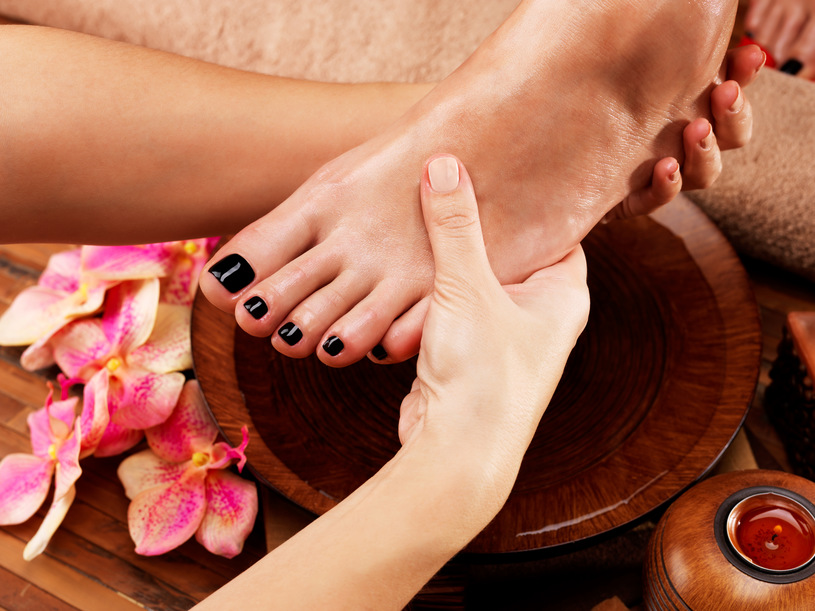 How to take care of your feet?
Hi there! We all must be aware of the fact that the feet are constantly subjected to numerous damages, irritations, and trauma. We take care of the nails but we forget to remove dead skin cells on a regular basis, about proper moisturizing or even prevention of blisters. Luckily there are plenty of methods that allow you to improve your feet' condition.
How to take care of your feet?
As you probably know, the feet get dry pretty easily. Today, I'd love to tell you more about how you can take good care of them. The base conditioning treatment will be pedicure which everyone does to some extent. What matters is to do it correctly.
Allow your feet to rest! Prepare a hot bath with salt. The condition of your feet will improve instantly and you'll be less prone to get a fungal infection. After the finished treatment don't forget to towel dry the feet.
First: remove the remains of old nail polish. Then file the nails. The important rule is to file it straight to avoid ingrowth. If you do not have this problem, you can trim the nails with nail clippers and then provide the right shape using the file.
Heels care
When moving on to heels care, you can use specialistic patches that are applied for 12 hours. Those are enriched with urea, vitamins, fruit extracts so that your feet skin can gain moisture, become soft, and regenerated. The first results can be observed after just a few days of use.
Another great idea is the use of exfoliating socks. Thanks to the content of salicylic, glycolic, and lactic acid, urea, and glycerin is able to remove dead skin cells, blisters, and other imperfections while having a beneficial impact on the nails. Before putting the socks on, remove the nails polish, soak the feet in hot water, and towel dry them. You will find indicated use on the given product that you will get.
Heels exfoliation
If your feet are in a terrible condition, it's a sign that the time has come for an exfoliator. It is best when contains urea. You can also involve pumice and heel rasp.
Feet massage
The massage is based on putting pressure on meridians. It is not just a healing treatment but also relaxes and helps our organism get rid of toxins. The massage will stimulate blood circulation, relax the tense muscles, and bring relief.
Feet mask
Yes, you read that right, there is a thing such as feet mask! Use one that has intense softening and moisturizing action. Wrap the feet overnight so that they absorb all the ingredients and so that those have a chance to get to the deeper layers of the skin.
How to go about the pedicure?
Use toe separator to avoid the mess (it will separate the toes from one another). Wipe nails with primer, then apply the base, only at this point you can move to the first layer of the nail polish. Wait till its dry then proceed with the second layer. Fish up with topcoat to speed up nail polish drying.
Let me know in the comments below what are your methods for beautiful feet!
Previous
How Do I Keep My Hair Safe From Scorching Temps? Nanoil Heat Protectant Spray Review