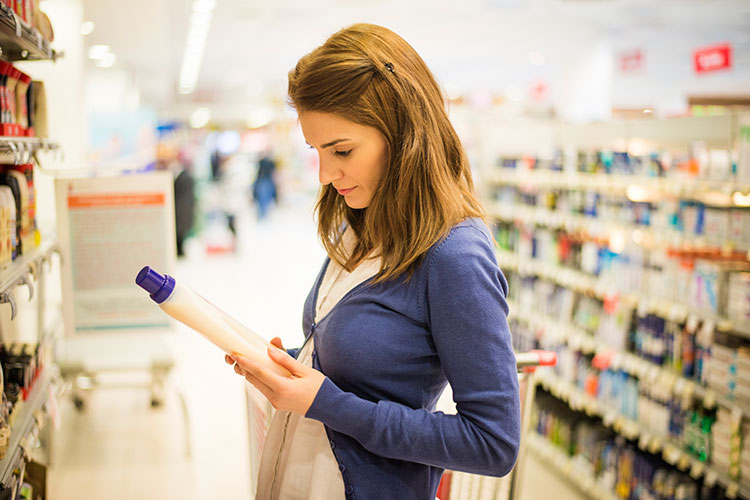 How to be a conscious consumer? My proven tricks to start buying beauty products wisely
Hello!
Which one of you doesn't like shopping for beauty products? I bet, all of you adore this. I know, you can't just simply walk past discounted cosmetics, ignore free shipping days, don't use the bonus that your boss has just given you or find an excuse to put yourself in a good mood. And this is how a few new – often unnecessary – beauty products find their place in your home. What can be done to limit the number of such redundant cosmetics and save some cash?
Plan your expenses and shopping
Planning is really useful especially when it comes to getting beauty products and managing this part of your private budget. Therefore, before doing your next shopping, make a list of the things that you really need, run through your supplies and buy new tubes and bottles only if you have run out of, or you are about to run out of some products. In my opinion, it's a good practice to have a special drugstore shopping list. Once you finish a cosmetic, you can add it to the very list to get all you need during monthly shopping.
Your needs and the substances to satisfy them
Don't get a product only because you've read a few raving reviews about it on the Internet, or because your friend told you to. Just because this particular beauty product appears to be suitable for someone, it doesn't mean that your skin or hair will tolerate it equally well. Try getting only the cosmetics that fulfill your expectations. What's the point in spending money on dry skin cream when your face is oily? To avoid such failures, pay attention to the labels of beauty products and read their list of ingredients carefully.
Spontaneous shopping? Never!
Shopping for cosmetics that has nothing to do with common sense doesn't sound like the best solution, right? Results of spontaneous shopping? It's incredibly possible that you'll get an ill-matching product and your wallet will lack money that you could have spent on a more useful item. I hope you will agree with me that it's definitely wiser to postpone making such purchase – think that through at home, where you're less excited than between the alleys.
Make a financial plan for a defined period
Another marvelous idea that I want to share with you is setting a monthly cash limit that you can spend on beauty products. In this way, you'll kill two birds with one stone: it'll help you save some cash and you'll train your weak willpower. But these aren't the only advantages here. I have to mention that having separate budget for cosmetics helps you resign from being lured by a cashier that frequently suggests you to buy discounted items that are located near the counter.
Wait for the sales
Finally, when you made your shopping list, defined amount of money to spend on the items and you're aware of your needs, it's time to go shopping! And there is no better time to do it than sales! Find a special offer that suits you most and storm the store! I'm sure, in this way you'll manage to save some money and get the beauty products you really need.
Previous
Nanobrow: 30 days to get eyebrows I'd been dreaming of. My eyebrow serum review
Next
Better skin and hair care. My autumn beauty resolutions!