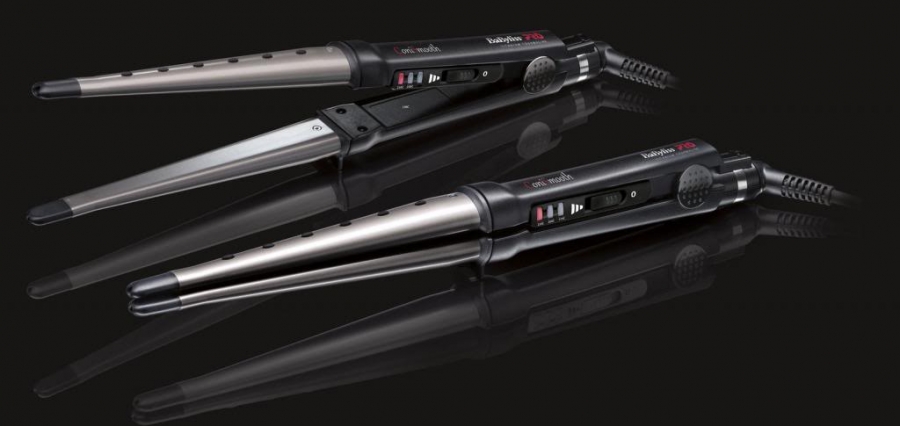 Hair curler and flat iron in one? Yes, but only with BaByliss Pro, BAB2225TTE
Hello!
I love all the gadgets which fulfil many tasks. For that very reason, I'm the owner of a device by BaByliss Pro that combines functions of hair curler and flat iron. How does it work and does it really can do both, which is, make hair straight and curly? Feel invited to read my entry.
Who do I recommend BaByliss Pro, BAB2225TTE to?
I recommend the device by BaByliss Pro to all the girls who are constantly in rush or like (just like I do) multi-purpose gadgets for hair styling. The device is designed to treat all hair types regardless of the condition the strands are. Of course, remember that before any heat styling you should protect your hair by applying special products shielding the strands against hot temperature generated by the tools. There are no restrictions when it comes to heat protection cosmetics to be used with BaByliss Pro.
BaByliss Pro, BAB2225TTE – a little bit of data and numbers
This hair curler and flat iron in one by BaByliss Pro is completely safe to use. If you haven't wielded such devices before, I'm sure you will find the video that goes with the set very useful. But how the gadget looks? First of all, the plates are made of titanium and tourmaline. This prevents excessive hair dehydration and makes styling easier. Secondly, the device has an in-built function thanks to which you can set temperature at will. To demonstrate, the best temperature to treat fine, delicate and temperature-prone hair with is 170ºC, normal hair can be treated with 200ºC, and thick hair can be exposed to 230ºC.
How to use the hair styling tool by BaByliss Pro?
With the aid of BaByliss Pro, BAB2225TTE you can create various hairdos, no matter if curled or completely straight. You want to wear so-called English hairdo, the one you could admire in many movies that were based on Jane Austen's novels? No problem! For those who don't know how this hairdo looks like, I could describe it as a lot of curls resembling springs. How to do them? Roll strands on the upper part of the plates. Just a few seconds are needed to create the described hairdo. How to get double waves? You need to roll the strands on the plates firming 8 shape. Then, you apply hairspray to fix the curl. I guess the easiest is making hair straight. All you have to do is use BaByliss Pro, BAB2225TTE as any regular flat iron.
Previous
It's time to brighten the skin. Will dry oil from Huile Prodigieuse Or work?