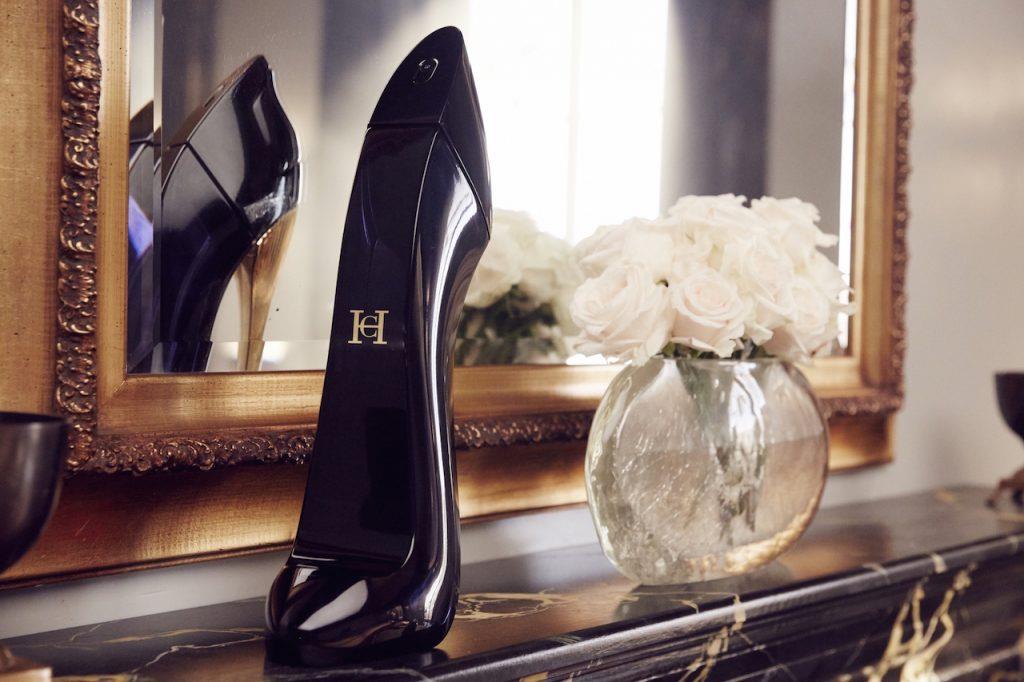 Good girl – new fragrance from Carolina Herrera
HIYA!
Independent, sexy, elegant, naughty and good. Such is the modern woman who uses perfumes from Carolina Herrera, Good Girl. If you want to feel the same way, try out this fragrance closed in the original bottle.
A feminine perfume flask 
Good Girl fragrance by Carolina Herrera comes in a stiletto-shaped bottle. A dark blue glass and golden high heel in the art deco style make it look like a really impressive piece of art. Those of you who haven't seen and hadn't tested out the fragrance, I must warn you, the bottle does not have a traditional atomiser. If you want to spray the fragrance, you must push down the part of the heel and the scent of mist will come from the very top of the bottle. You can choose from 30 ml, 50 ml or 80 ml capacities.
What does feminity smell like?
Tuberose, jasmine, tonka bean and cocoa. According to Carolina Herrera, a strong and sensual woman smells just like that. This floral-oriental aroma will surely please the ladies and their other halves. The intense fragrance will stay with you for a long time, so that you can even smell the Good Girl perfume in the evening. At first, you will feel tuberose – it's a headnote. In the second place, there will be jasmine as a note of the heart, followed by cocoa and tonka bean, which are the base notes.
Good Girl cosmetic series 
In addition to the fragrance, in the Caroline Herrera series, you will also find a body cream, a body oil and a shower gel. All of the products have similar art deco style gold cap and elegant colours – navy blue and gold. The cosmetics in the Good Girl series, have the same scent notes as in the perfumes. The entire collection will definitely serve you well. Are you ready to try it out?
Previous
Let's rescue hands! How to take care of rough and dry hands daily?
Next
Tołpa® dermo face, idealic. Review teaser