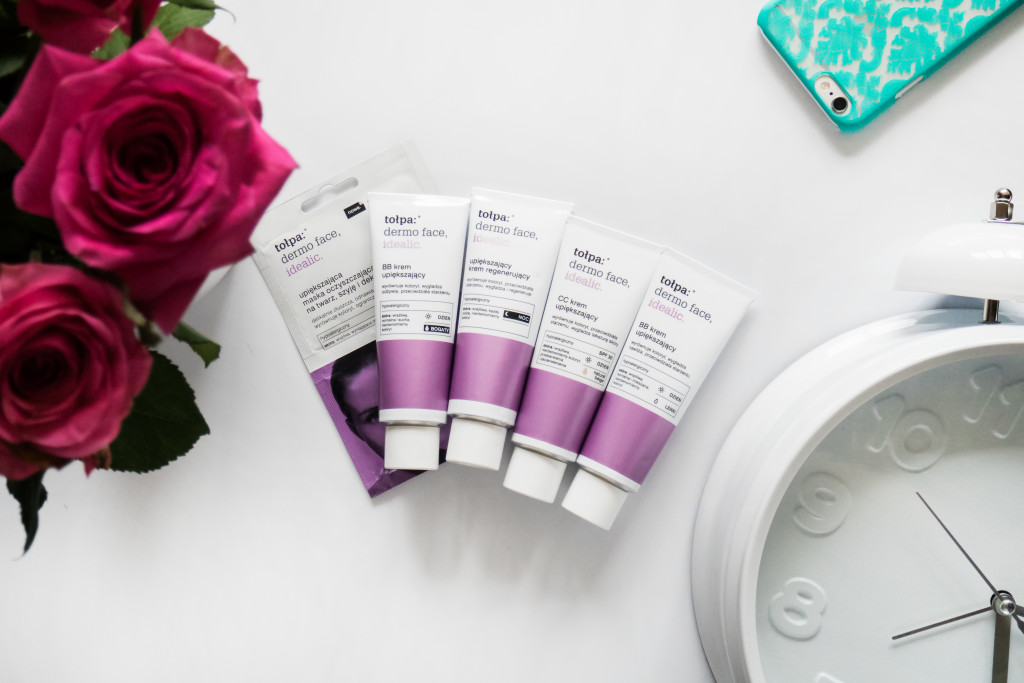 Tołpa® dermo face, idealic. Review teaser
My Beloved!
I want to tell you that I'm just about testing a few products by tołpa that came into my hands more or less four weeks ago. So far I haven't got time to review these products so they were lying somewhere on the bottom of my cabinet. There are four items in particular that comprise idealic by tołpa® dermo face. Finally, this week I've finished my previous treatment with another set of care products so now I can move on to start my Grand Testing of tołpa® products. I hope that you can't wait to read about the results as much as I'm eager to run the test! <3
This is not my first encounter with tołpa's® products because I had a few of them before. I adore this eco approach of the brand although I'm not an eco-maniac. I also enjoy reading the descriptions of their cosmetics. The truth is, I do appreciate their honest, laid-back and, at the same time, very professional approach to a customer. Hey, just tell me, wouldn't you be adored if you read this kind of a message?
"Perhaps some of our ingredients have mysterious sounding names. However, the truth is that none of them was included in our products without a reason or by accident. And this is what makes us proud."
Adorable <3 I hope that the design of the packaging will go hand in hand with the action delivered by the cosmetics during regular use. I'm going to get back to you with a full review in a 3-4 weeks. Of course, I can't tell anything about the effects yet, but I can share my expectations concerning the treatment with you. In short, Tołpa® dermo face idealic is supposed to be the best cosmetic solution for sensitive skin that is prone to imperfections. I'm truly curios whether these products will serve their purpose well. I find myself being a perfect tester because my skin is a generator of red marks, skin lesions and imperfections. Also, my face skin is ultra sensitive and immediately reacts to any chemical substances I treat it with.
As far as I'm concerned, we won't find any chemical substances the composition of tołpa® products, as befits eco cosmetic brand. Of course, I highly appreciate this! However, I'm little doubtful when it comes to plants and their power to combat discolorations on their own. I hope, they will appear that strong. What does this set of cosmetics feature in particular? These are CC beautifying cream with SPF30, light BB beautifying cream, regenerating night cream and face cleansing mask.
Feel invited to read my review in a few weeks <3
Previous
Good girl – new fragrance from Carolina Herrera
Next
The sworn enemy of all women! What's edematous cellulite? How to get rid of it?