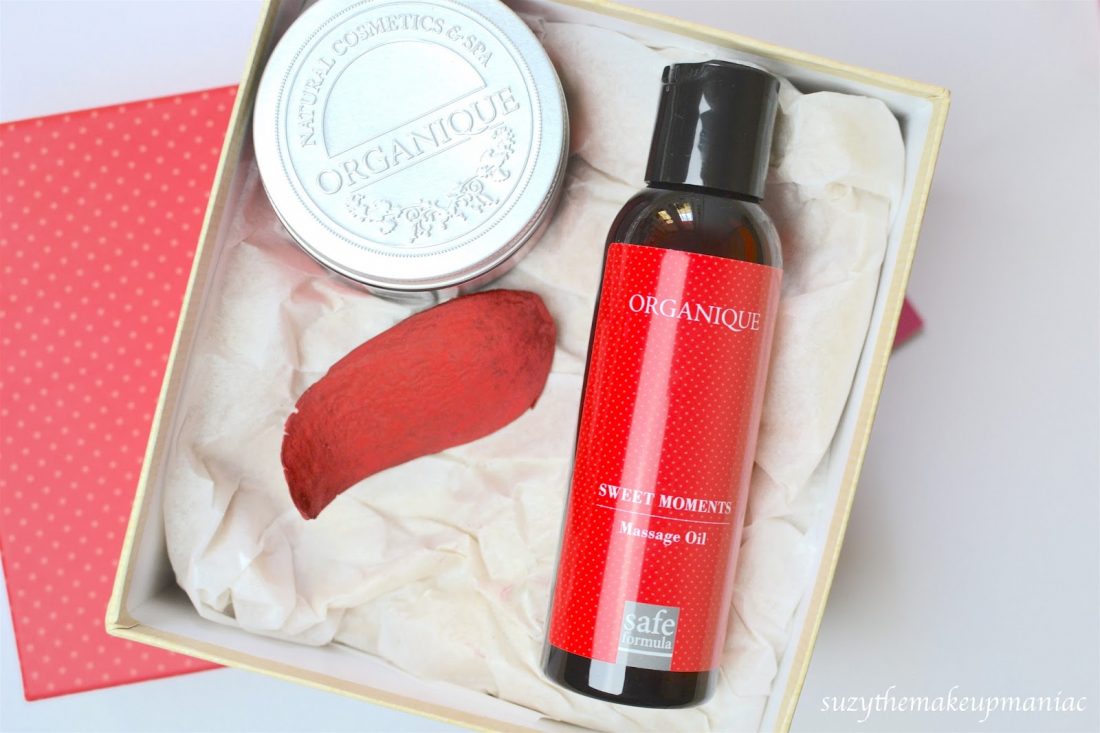 Sweet Moment – Valentine's Day limited edition by Organique
Organique is one of my favourite brand selling conditioning products and I've been faithful to it for a few years now. I keep an eye on all the new stuff Organique releases, but I also like to reach for the products that have been available in this brand's offer longer. One of such products is the limited edition cosmetics designed for Valentine's Day. Although I don't celebrate this day in any special way, I couldn't resist the urge to get Sweet Moment for myself!
What can be found in Valentine's Day version of Organique?
Sweet Moment is a set of two conditioning products – a massage oil and moisturising balm containing Shea butter. The oil and balm can be bought either separately or in a specially decorated box with Organique logo on it. As mentioned above, Sweet Moment is the offer designed for Valentine's Day so we shouldn't be surprised with the pink colour the set is characterized by. To be honest, I'm not a fan of pink colour but this fairly dark shade of it doesn't bother me, luckily. Also, the cosmetics smell really pleasant. Organique Sweet Moment lures with the aroma of sweet mango. To me, this tasty exotic smell is captivating.
What's the composition of Sweet Moment products?
Just like always, Organique surprises positively. Sweet Moment balm nourishes skin of our body thanks to the combination of my favourite vegetable oils such as avocado, soya and grapeseed. The additive of Shea butter and beeswax additionally intensify the nourishing action the balm delivers. When it comes to the massage oil from Sweet Moment series, this product is rich in fatty acids and vitamins. It bases its action on sunflower oil.
How does Sweet Moment by Organique work?
This Valentin's Day Sweet Moment set is composed of two products which complement each other. I suggest you to do massage with the essential oil which would lead to relaxing bath and moisturisation of the entire body with the balm afterwards. Of course, as it is typical for Organique, the products don't only look and smell good but also are effective. Sweet Moment balm is recommended to sensitive skin which is visibly dehydrated and irritated (so is mine). It smooths, nourishes, improves elasticity and restores the natural protective coat of skin. The other cosmetics, Sweet Moment oil, nourishes, softens and makes skin stronger.
In my opinion, buying this Organique Valentine's Day Sweet Moment box is like hitting the jackpot!
Previous
Hair curler and flat iron in one? Yes, but only with BaByliss Pro, BAB2225TTE