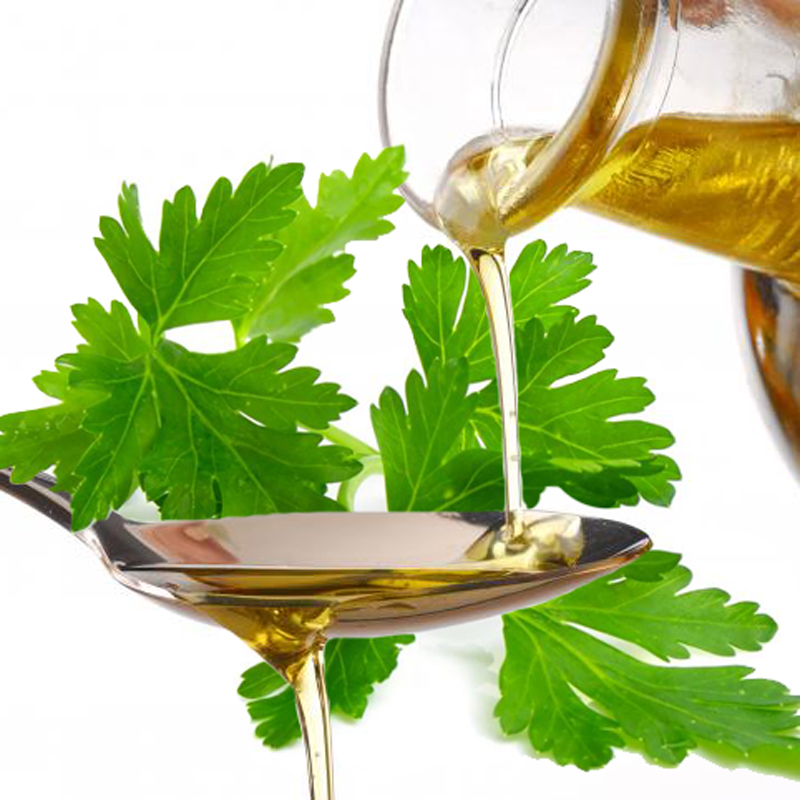 Vegetable care? Discover the properties of parsley seed oil
Hello lovelies! 
I must share my recent purchase with you! As you already know, I am a huge fan of natural plant oils, but until recently, I had no ideas about the existence of this particular oil. This is definitely my cosmetic discovery of the year! Today's entry will be devoted to parsley seed oil.
Composition 
In this oil, we find petroselinic acid, which has a positive effect on the mature skin. It moisturizes the skin and stimulates its metabolism. The second ingredient is linoleic acid. Thanks to it, the sebum has the right density and consistency, which makes this oil work well in the care of oily and acne-prone skin. The composition also contains oleic acid, which ensures regenerating effects.
Properties and effects 
Parsley seed oil has a wide range of valuable properties, the most important ones include:
antibacterial,
antiseptic,
stimulating (stimulating blood circulation),
antirheumatic,
tightening,
cleansing,
causing menstruation.
The use and effects 
I like to use the parsley seed oil as a substitute for my facial cream. I apply it in the morning, before makeup because it is lightweight and quickly absorbed. However, in the evening, I combine it together with castor oil which has also a beneficial effect on the skin. My complexion is rather problematic and demanding but parsley seed oil deals with it very well. The most important thing is that the oil does not clog pores nor it contributes to the formation of blackheads. It is significant that the oil contains brightening properties. After using it for a month, I have noticed that the colour of my complexion has improved. In general, the oil is recommended for skin with dilated capillary skin because it strengthens blood vessels. In addition, the substance reduces cellulite so it is worth adding a few drops to your favourite body lotion. I strongly encourage you to try it out! It has so many properties that everyone will certainly find a use for it.
Do you already know this oil? What are your thoughts on it? Are there any other possibilities of application? If yes, make sure to describe them in the comment section! Cheers!:)
Previous
Sweet Moment – Valentine's Day limited edition by Organique