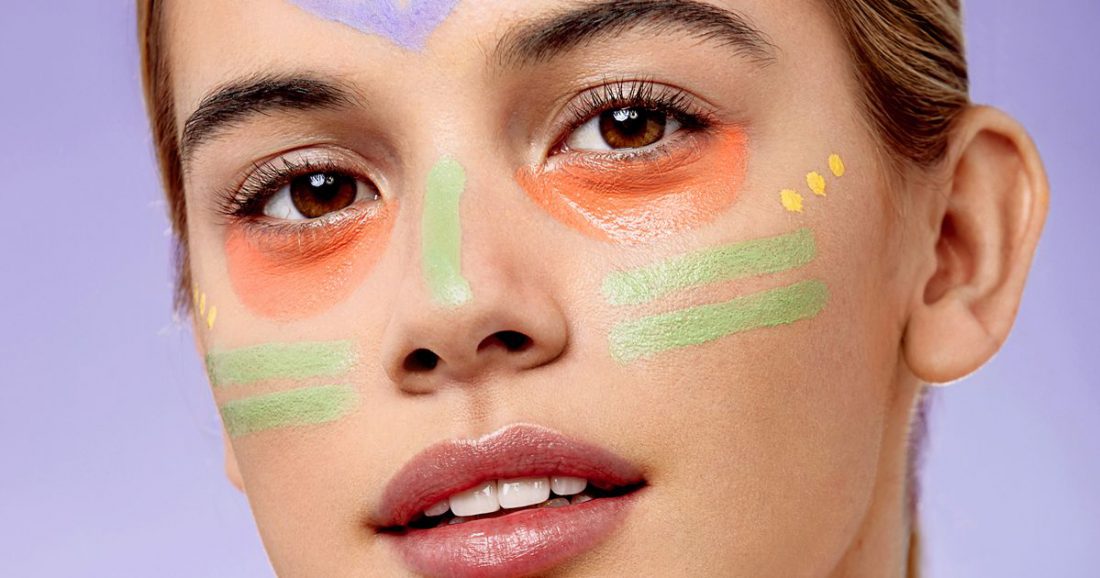 Green concealer – How to use it to avoid Shrek effect?
You remember the green ogre from Dreamworks movies, right? That was my first thought when I heard of… green concealer!
Today, I would love to tell you more about its use (concealer, not Shrek), a few advantages and I will tell you how to include green concealer in your make-up to avoid the Shrek effect. Obviously, it's a compendium of my experience and knowledge that I obtained from people who know the craft so I hope you find this article interesting. Enjoy! 🙂
Why do you need a green concealer?
It is a cosmetic perfect for everyone with couperose skin. I know what I'm talking about because that is the skin I have and can't imagine using anything else since green concealer landed in my hands.
Apparently, it is perfect for camouflaging all redness and all red acne changes. The second one I cannot confirm – luckily – because acne is a thing of the past for me. Nonetheless, a friendly beautician confirmed that green concealer is used in make-up for these types of imperfections that usually foundation is not able to conceal.
The Complementary colors theory
The effectiveness of green concealer is in its unusual color. How is it possible that green can camouflage red so well?
In order to explain it, we need to dwell on the art (painting or more modern graphic design) where known are as so-called complementary colors. I was surprised when I became familiar with this theory. As it turns out the colors that are mixed in the right proportions can turn grey – those are complementary colors. To be true, every color in the palette has its complementary color. Well ok, but where does it lead us.
Well, it leads us to the fact that the complementary color for red is green so the use of green concealer is able to camouflage redness and make it less visible blending into the neutral color of the skin.
The key phrase here is "in right proportions".
How to use green concealer?
Remember that incorrectly used green concealer will be visible and none of us whats to look like Shrek. Green does not suit us. How to use it correctly? Here are some tips.
Make-up artists highlight the fact the amount matters – it is best to use too little than too much and smear half the face green and not be able to remove it later on. The key is MODERATION in the use of green concealer. You truly need just a bit to lessen the visibility of spider veins, redness, and spots.
Another important matter is that green concealer is used on the given spot

. You should never apply it to the whole face because it will be visible in the areas where there was no redness. What is more, you should apply it under the foundation – just as any other concealer. You first camouflage the imperfections and then even out the complexion and make final touch-ups.
What to use for concealer application?
As it turns out, it doesn't matter! You can do it with your fingers. I tried this technique at first and it went quite well, though the precision leaves much to be desired, not to mention that most of the concealer stayed on my fingers.
What worked best for me? Over time I have discovered that it is best to apply it with a synthetic brush – the best one is such for the foundation but a bit smaller so that it is easier to "tap in" the green concealer in the given parts of the face. A moist beauty blender will work too as its pointy tip will help you apply green concealer wherever you want.
Therefore, (armed in my tips and all this knowledge) go and use green concealer. Then let me know how you like the effects. 🙂
Previous
I'm an ice swimmer! How cold water swimming affects my health, but mostly my appearance