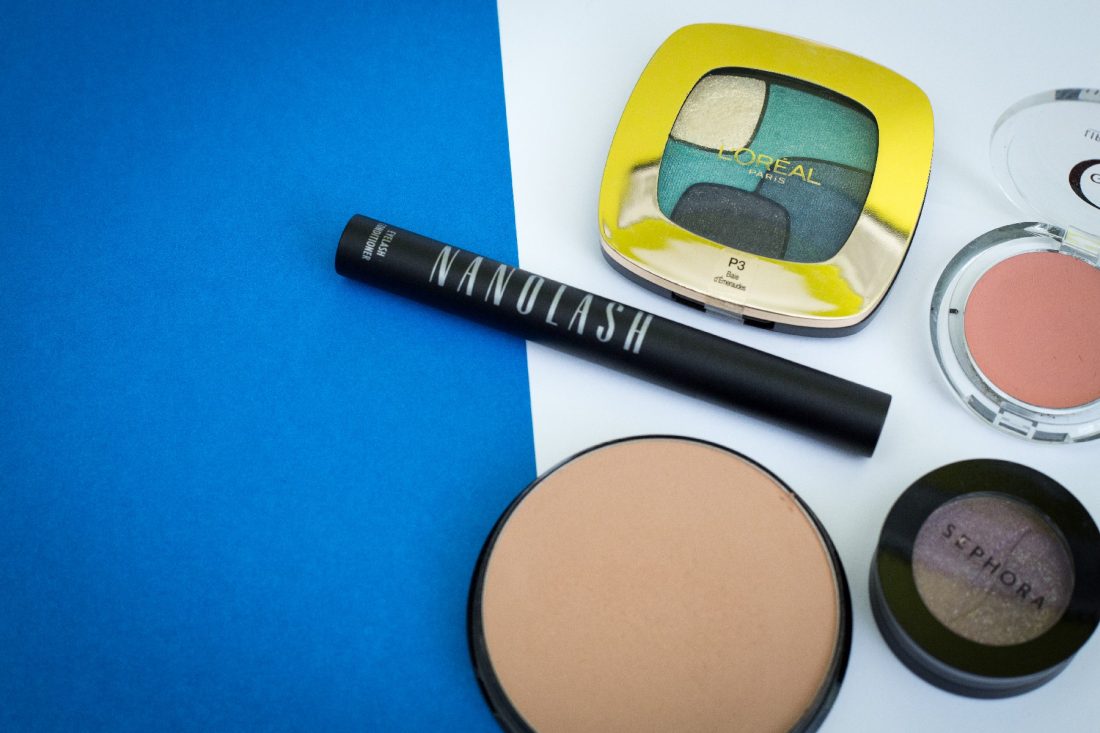 My lashes fell in love with Nanolash. Whom I recommend this product to?
Uff… I was making a start on writing this entry for a week and I thought I wouldn't manage to post it! I was flooded with work, household chores, and my studies. And I wanted so badly to share my opinion about Nanolash with you. It's an eyelash serum that I've been regularly using for more than two months and I can recommend it to you with my clear conscience.
It's said that stars love this product. Admittedly, I don't shine bright up in the sky but if you are curious what my opinion about Nanolash is – keep reading the review!
Nanolash eyelash serum is a luxury product, designed for daily use in order to reinforce, extend and thicken eyelashes. The cosmetic owns its action to the best natural substances and agents responsible for stimulating eyelash growth. Everything was placed in an elegant and convenient packaging. Application to eyelash root line is simple thanks to the well-turned brush. The entire Nanolash treatment lasts 6 months. The first outcomes become visible around 2-4 weeks and they correspond to the needs of a particular person. Although the serum has only 0.1 oz. (3 ml), its highly effective. It can be used by people who have short, thin or damaged eyelashes. Also people whose skin is sensitive, who wear permanent make-up, or contact lenses are free to use Nanolash.
And now a few words from me… 🙂
The Effects
My eyelashes have become more beautiful, healthier and thicker, therefore I consider Nanolash eyelash serum as a product that fulfilled its mission twofold. It was supposed to strengthen the eyelashes and bring back their old condition and it turned out that now my lashes are two times longer and thicker. Moreover, my eyes look better than after applying mascara because the effect is highly natural and not overdone. I also want to emphasize that Nanolash halted my excessive eyelash loss and accelerated growth of new, healthy and strong hair. It neither darkens nor curls the eyelashes as I read somewhere it would, but after all, we have mascaras and eyelash curlers to do it, right?
Composition
Nanolash is a well-developed serum which is way more natural than all the pseudo-cosmetics that include plenty of 'yucks' in the composition. We can even find vegetable extracts there and this means something, doesn't it? What many people consider important, Nanolash doesn't contain any substances of animal origin. The list of ingredients is really clear and short, and it's obvious that this is what counts in cosmetics.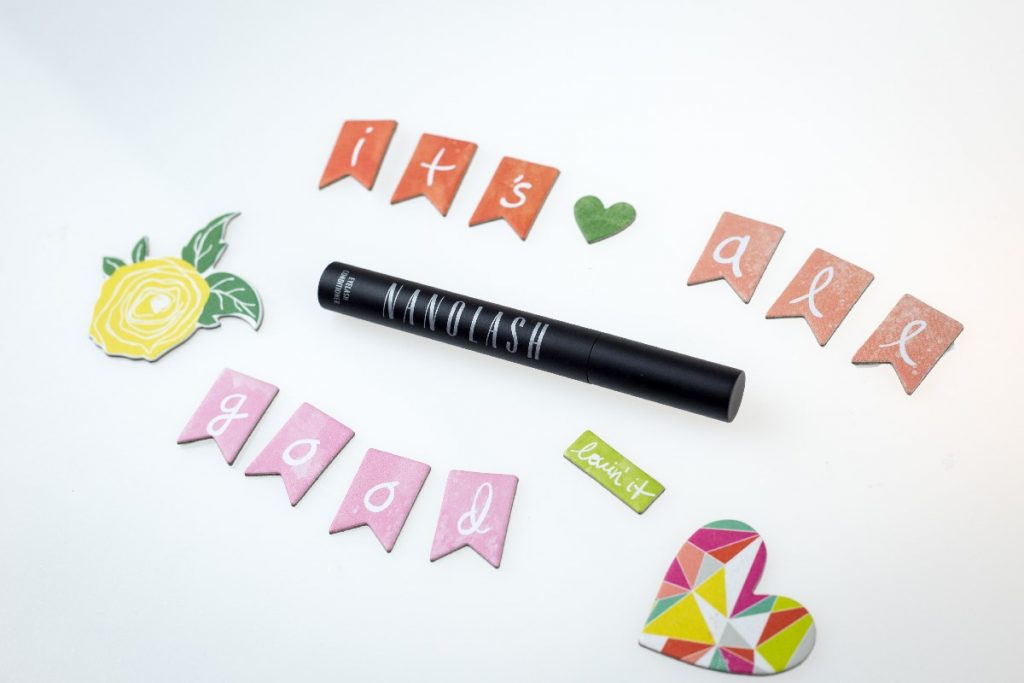 Consistency & Fragrance
The eyelash serum is fragrance-free which is a massive plus, definitely. It's enough that that the rest of our cosmetics, creams and perfumes, smell. When it comes to the formula, I don't have any objections. Nanolash needs just seconds to get absorbed by eyelids because it's light. It doesn't have any colour.
Packaging
Indeed, it looks really droolworthy and this has to be stated clearly that the people responsible for the product's design have done a really good work. It's nice to use a product that is elegant. Nanolash eyelash serum is a light, black, matte tube with a silver logo on it. Inside, there is a precise and thin brush hidden. Its bristle is orange. When we have the product delivered, we can see that the eyelash serum is packed in a cardboard box which is secured with a brand tape. All of this prevent damages during the process of delivery.
Application
The directions I follow are simple. Nanolash has to be applied once a day, best if it is evening, after taking off the make-up and cleansing of the face. The preparation has to be applied to the upper and lower lash lines. This very easy task is owned to a pointy-ended brush. There are two things which are important while putting on Nanolash: regularity and the amount of the product used. We have to be careful, not to apply too much of the eyelash serum and this makes just one brush stroke completely enough. After more or less 2 months, when we finally obtain the effects we look for, the producer suggest using the serum 2-3 times per week only.
Efficiency
There's nothing to comply about. Nanolash eyelash serum contains 0.1 oz. (3 ml), which is not much, but somehow the cosmetics can be applied for 6 months. Certainly, if we put the serum on eyebrows, we won't be able to use one tube for a half of a year. But still, I find this product very effective.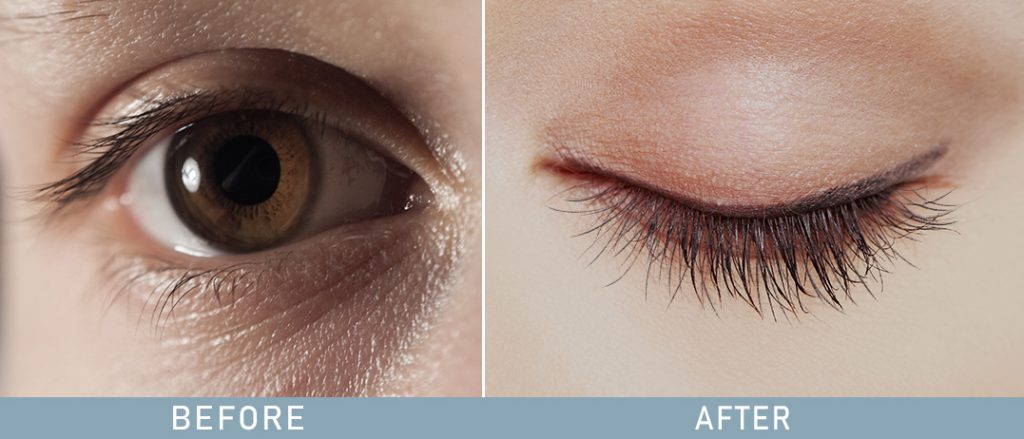 Price & Availability
Although the eyelash serum is available in many online shops, the safest way to get it is through the official web page. It's super convenient because a well-protected package reaches its destination (our home/workplace) thanks to a delivery company. Nanolash isn't expensive because it's the quality we pay for. And the last piece of information for today, if you would like to pay less for Nanolash, make an order with your friend since two-pack is cheaper and the shipping is free.
Will I buy the eyelash serum again?
YES, I WILL
21 Comments "My lashes fell in love with Nanolash. Whom I recommend this product to?"
Mine too! 😀 <3 I'd never believe that I can have such long eyelashes

since that is its price I know why it's so luxurious :/

I think my lashes are a bit darker 🙂 you'd better be careful with using eyelash curler for that extra curl- I once pulled half my lashes on one eyelid and then read somewhere that it can damage lashes. Conditioner is superb! I recommend it if you want longer eyelashes.

Mine are neither darker nor thicker but when it comes to length, the best. I did not believe that such conditioners can actually work 🙂

when the components list is short the less risk that the cosmetic will cost you an allergy 🙂

I just bought nanolash and for now I used it 3 times. There really is no fragrance and absorbs really quick while the application is faster than with regular eyeliner cause you don't have to make sure that it will be perfectly even 😀 but the most important is the effect and I'm interested what is will look like

as to those recommendations I stopped using this serum after a month because my lashes were already long. Now it is 4 months as I use it max 3 times a week.

Maybe it is this good but I willl not spend thing amount of money for a conditioner, I prefer getting better mascara

I'm on my second tube and I'm more than pleased. Started using this serum after 3D lashes removal. My own lashes were damaged and in general weak after the extensions. Came to life shortly and later on were longer than prior to extensions.

Honestly I recommend this serum to all girls who ruined their lashes with extensions or any other reason. It helps greatly while making eyelashes longer.

Does effect really lasts this long?? I recently finished L4L and it seems that lashes are not that long as they were, e.g. 2 weeks ago. I don't know if its possible that are shorter already or just got used to them.

It is another positive review I read about this serum 🙂 i'm getting tempted to test it 🙂

very good conditioner but their all good in this price range so no surprise.

I don't know about all other in this price range but besides nanolash I use one other conditioner and after few weeks it started to irritate my eyes. Nanolash works best for me and I doubt that I will switch it for anything

I'm skeptical as to such praises. I heard about this conditioner before and that it can replace false lashes but come on I think that it is some exaggeration..

till now I knew only gel conditioners with a mascara like wand. Maybe that is why I have never had any results :p

it is good to treat your lashes with some nourishment from time to time even if you do not opt for longer lashes (hehe who wouldn't want that :)) most mascaras makes lashes longer, sometimes eyelashes become weak due to make-up removal.. so sometimes you have to give them some extra strength. Castor oil is great for that but it doesn't work for everyone. Well, there is also fact that not everyone likes to walk around with oily eyelids

so you should apply this oil to eyelids not just the eyelashes? I used it only to lashes..

who would have patience to out oil into eyes.

Girls, in general do you recommend this serum or I can replace it with something less expensive?? only I have to start by saying that castor oil is a no go for me

in my opinion you can't replace it with anything cheaper but the tube lasts six months so overall it's not that expensive. You can always buy two with someone, then it costs less. But all in all the price is good as for cosmetic of this type
Previous
My 4 Tried&Tested Methods for Perfect Eye Make-Up