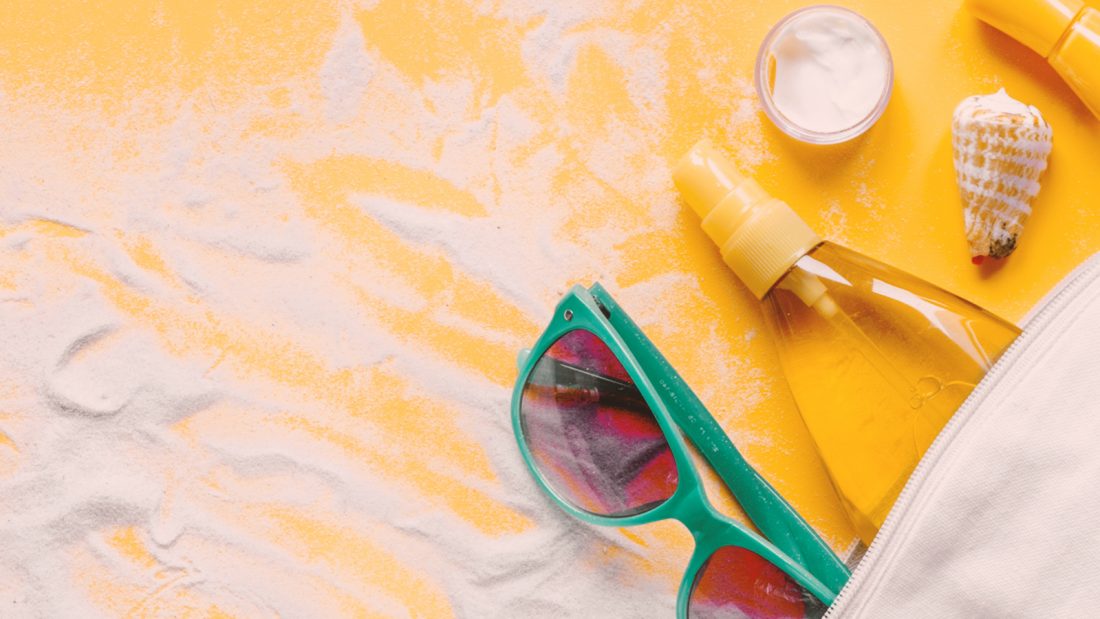 Summer Must Haves! Essential Cosmetics In The Summertime
Hiya Girls!
Summer is just around the corner, so if you haven't thought of changing your make-up products, then this is the last call. I hope that my handbook will help you decide on what cosmetics are worth using in the summertime.
1. Face Mist 
During summer, our face requires an additional dose of moisture and soothing after exposing to strong sun. In this case, a good solution is to use a thermal water or various hydrolates. For my face skin rose water turned out the best.
2. Hair Oil 
In summer, our hair is particularly prone to drying and becoming damaged due to the sun radiation very quickly. Regular nourishment and regeneration of the strands and scalp are the absolute basis. The best things to use are natural oils. They are suitable because they nourish and protect at the same time. Natural oils soothe and tame the hair, and additionally, strengthen the bulbs and regulate the level of sebum on the surface of the scalp. That is way, in summer I do hair oiling more often – about 2-3 times a week. It is best not to choose one, but a few oils that complement each other and intensify their action.
3. Sunscreen
I hope that there is no need to explain. A cream with SPF is the foundation of proper skin care, especially during warm sunny days. Remember that UV rays penetrate through the window and clothes. The only barrier that will protect you from harmful radiation is high SPF contained in cosmetics.
4. It is also worth purchasing an after sun cosmetic that would soothe and nourish irritated skin. Such product also enhances your tan and often provides cooling properties. The perfect relief for hot days.
5. In summer it is better to give up on foundations that are just too heavy for the skin. Most of them have comedogenic action and clog the skin pores. It is a good idea to buy a bb or cc cream – they are weightless and have the properties of foundations but additionally, moisturise and take care of the skin. My BB cream, not only unifies the complexion, but also protects and nourishes it. Guerlain Lingerie De Peau BB Cream works great for me.
6. Foot Cosmetics 
Foot care during the summertime is always increased. That is why, apart from a rich night cream, it is also worth purchasing a lightweight, refreshing cream and a cooling antiperspirant. I aways buy a chestnut gel. It is extremely useful after tiring and long summer walks as it reduces swelling, prevents abraded wounds and burns.
7. Light Facial Cream 
In summer our skin needs a product that does not overburden it but moisturises and protects it from UV rays. The good idea is to buy a face serum – it has a lighter formula and stronger concentration of valuable ingredients. This year I bought a serum from Yves Rocher Vegetal.
8. In the summer it is better to give up on the heavy perfume (it not only irritates the people around you with its too intense smell but also it can contribute to the formation of discolouration on the skin). The best option for the summer is the fragrance mist: delicate and subtle. It would be perfect if you could find the one that additionally nourishes, moisturises and nourishes the skin. For many years now my number 1 has been Biotherm.
Enjoy your holiday!
Previous
Top 6 Oils In My Hair And Skin Care