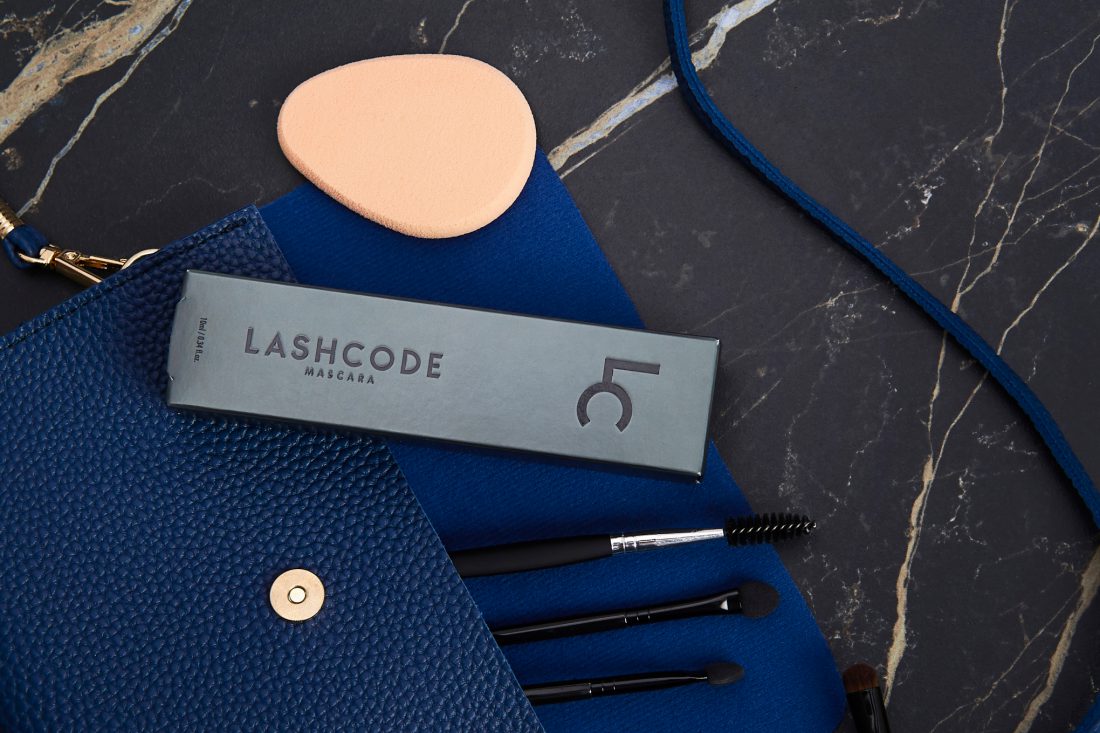 Review | Lashcode Mascara – Big WOW!
I haven't been reviewing eye makeup products for some time so today I'll tell you about my latest discovery – Lashcode mascara. Something for all girls who don't like the 'panda look' but expect the wow effect.
I bought Lashcode online. It's not expensive in comparison to other luxury mascaras. It looks truly tasteful. What about the effects?
Is it better than Kat Von D Immortal Lash that I've been using so far?
To be honest… I wasn't sure if such a simple wand would manage my unruly lashes. I was wrong. Lashcode silicone spiral is so flexible that it reaches and coats even the shortest eyelashes in the eye corners. It gives nice separation even after applying two or three coatings.
I'm a fan of strong eyelash definition yet I don't like the exaggerated look. Lashcode delivers cool extension, volume and intensity. It feels weightless on lashes. The effect is both natural and expressive, which is an ideal option for me.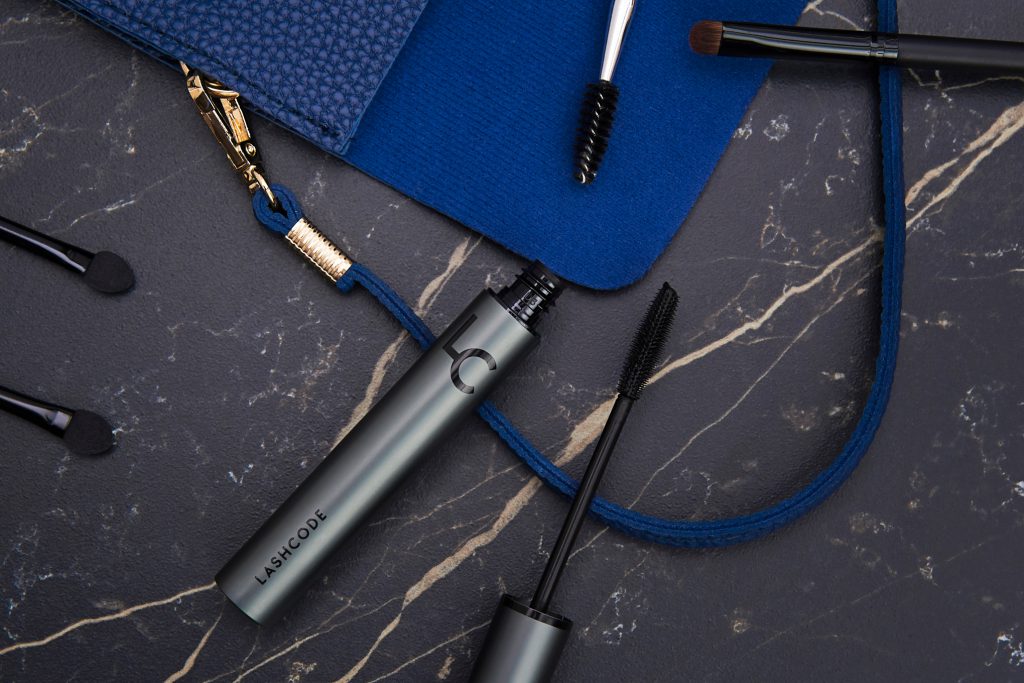 Lashcode mascara:
ensures stunning d e f i n i t i o n, extension and volume,
does not need more than one coating,
has conditioning power,
guarantees SUPER long-lasting go-to or evening makeup.
When can you reach for Lashcode? Always. It works for both short/sparse lashes and strong ones. I recommend the mascara for everyday, evening or party makeup. It has never let me down e.g. during the all-night-long partying (when durability counts most).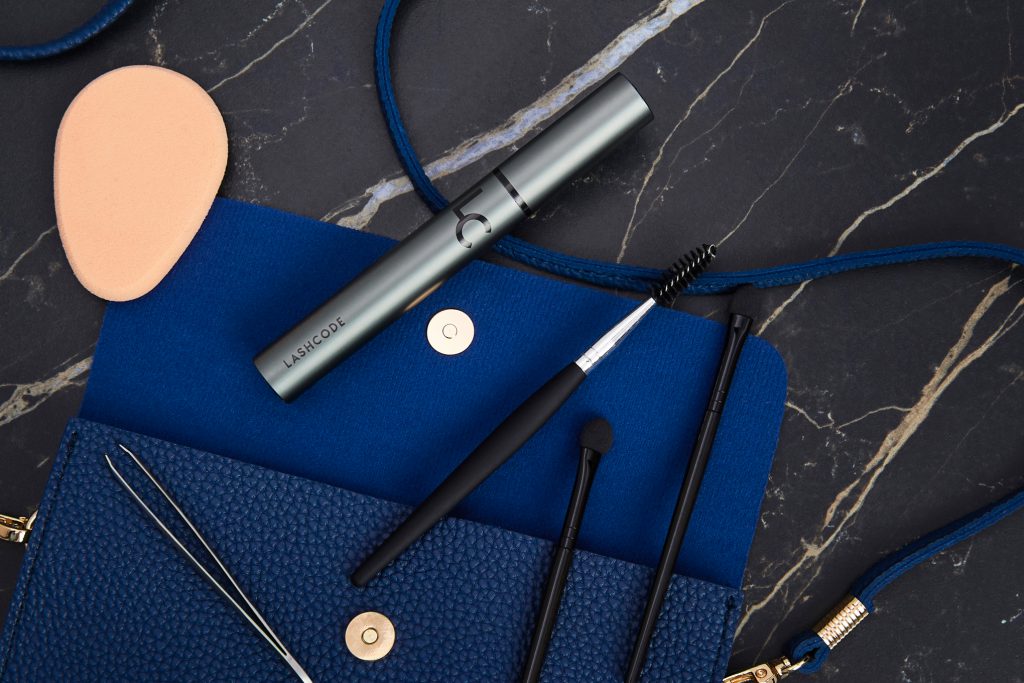 The mascara is enriched with Baikal Skullcap Extracts, Soy and Wheat Sprouts. It also includes pro-vitamin B5, vitamin E and Arginine.
My eyelashes love the ingredients. They don't fall out as much as they used to while removing makeup. I feel my lashes are more elastic, curled up and got their natural shine back. I think there are more of them. Such effects confirm the conditioning benefits of the mascara, don't they?
The application is a child's play. The wand easily 'glides' on lashes, coating them with the right quantity of the mascara. Not too much, not too little. That's why Lashcode leaves lashes clump-free and lasts much longer. The spiral is silicone and narrowed at the ends so it nicely separates them and covers the shortest ones with the colour.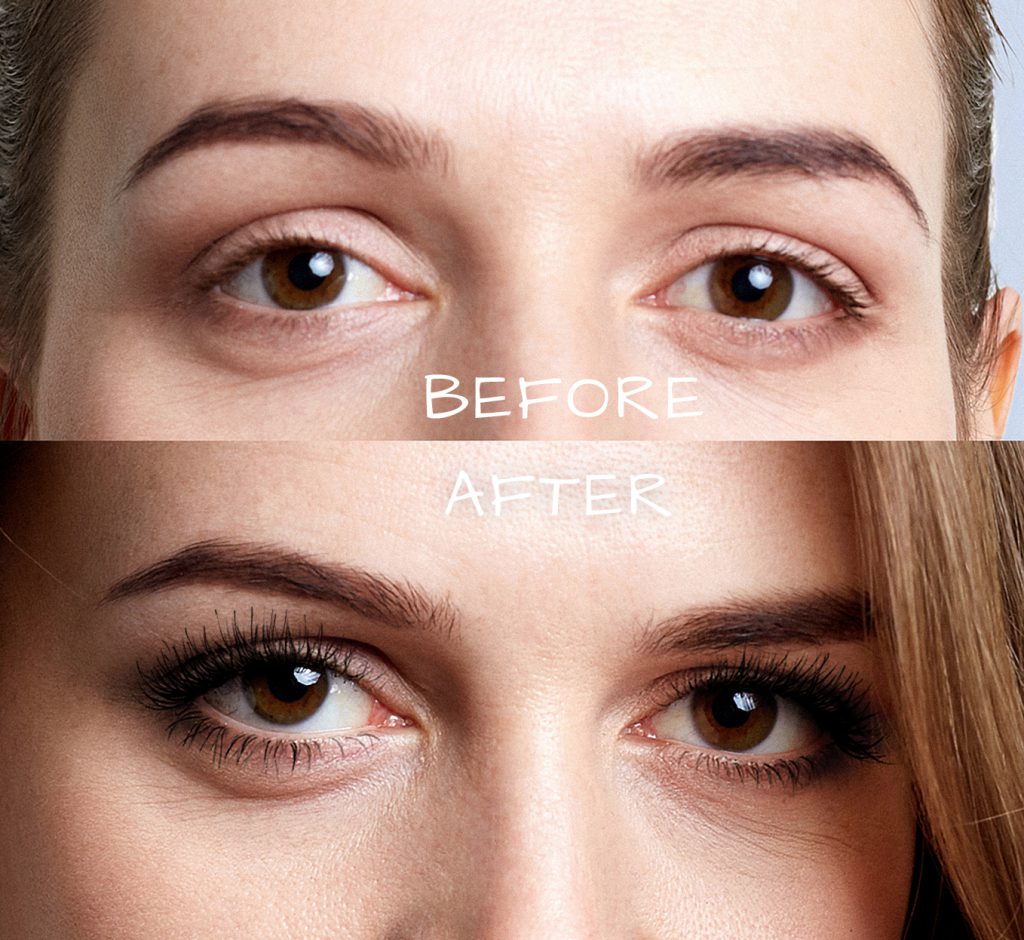 Will I get another tube of Lashcode?
Surely, I will! Not so soon, though… It's really cost-effective (keeps its properties for about six months). The mascara gives truly spectacular effects. After several weeks of intensive testing, it hasn't lost its power. I believe it's worth having in the beauty case.
enter the official website – lashcode.us
22 Comments "Review | Lashcode Mascara – Big WOW!"
perfect for smoky eyes! 😉

the best mascara in every respect: effect, durability and efficiency are on top!

I bough Kat von D mascara, becuase I love that artist! 😛 Sadly, this product wasn't for me. I mean, the mascatra itself is pretty cool but the wand is so-so. I expected WOW effect, nicely separated lashes but I was disappointed. But the tube is cute 😉

the brush is a disaster. It's a kind of misunderstanding

So had I this mascara, and now I have Lashcode. I share a similar opinion when it comes to Kat von D product. Let me add that the mascara isn't that immortal becuase it vanishes at the end of a day. Don't get me wrong, it doesn't flake off or smudge, it just vanishes 😉 I find Lashcode better when we talk about durability. It remains untouched the entire day without touching ups. Also the effect is way-out 😉

What I find really astonishing about this product is that you can apply a few coats and the leashes still remain separated

finally a truly black mascara!!

the integral part of makeup bag

I think I've never been amazed with any other mascara as I'm with Lashode – it fulfils all my expectations; it maximally boosts volume and length of lashes, it curves them up without using an eyelash curler. You can grade the effect that ranges from natural look to truly dramatic and lashes still remain beautifully separeted. Additionally, the mascara is very effective – I've been using it for more than 2 months now and I can't even notice that I used a half of the tube

I like th fact that, unlike other mascaras, lashcode coates lashes well from the first application, you don't have to wait a few days till the product gets dense.

superb idea to combine mascara with conditioner. You don't have to waste time on applying additional cosmetocs

i dont use eyelah serums so i like thgat this mascara enables to do makeup and condition lashes at the same time

i've been using my beloved Dior mascara for ages but I'm open to new stuff, especially when they gather so many positive rewievs 🙂

for me it's yet another good, top-self mascara. I find it similar to lancome hypnose

I got this mascara as a b-day gift and I didn't expect that I'd come across such a good mascara. For me it's probably the best mascara I've ever used. One coat is enough to define lashes in a natural way, no other brush separates lashes so precisely. The only minus is the price- it'd be hard for me to get another bottle.. :/

I adore luxurious cosmetics and I don't scrimp on such goods, it's common that price thanslates into efficiency. It's always that way when it comes to foundations. It was similar with this mascara. I was using it for 5 months! And it coated lashes well from the begining to the last application. Therefore, I think that the cost isn't that high as for such a cosmetic

It clearly defines eyes because it's an extending and thickening mascara but you don't sense the product on lashes at all. I used to have Dior mascara and in spite of being pretty fine I constantly felt it on my lashes. I also can confirim its conditioning features beacue my lashes are now soft and also becuase I almost don't lose any lashes during make up removal, so I have more eyelashes on my eyelids

exactely 🙂 despite being intensively black and veeeeeeeeery durable, it is wasy to wipe it off as well. Makeup removal doesn't take more than just a moment 😉

lashcode is at the very top of my comestic-to-try list 🙂

i've given it a go and I'm going to stick with it. I'm saying 'thank you, but no' to other mascaras 🙂

other colours than black?

i don't have a clue what the composition is exactely but if it's suppossed to do sth with my dry and stiff lashes then I'm buying it sight unseen
Previous
How to wash the face skin the right way? My tips&tricks