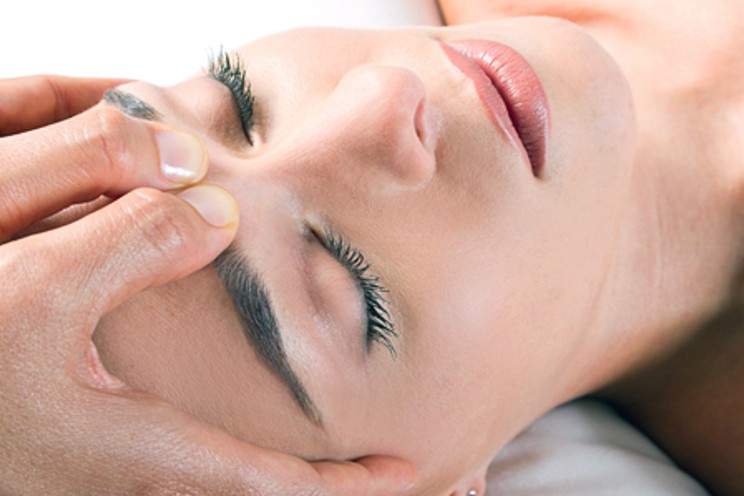 Lymphatic drainage massage for face. How does it look like and what are the effects?
Hello Girls!
From time to time I struggle with blemishing puffiness that occurs around my eyes. I guess many of you are familiar with this beauty issue. Unfortunately, home remedies don't always appear to be as effective as I wish them to be. While searching for other methods of removing under eye sagging, I came across information concerning lymphatic massages for faces. I had to test this treatment myself straight away! 🙂
Lymphatic drainage
It's a special kind of a massage the aim of which is to stimulate lymphatic system. It depends on delicate stroking, rubbing and kneading of skin heading lymph nodes accordingly to the lymph flow direction. Owning to drainage, the cumulated liquid becomes separated and this has its result in disappearance of the swelling. If lymph and interstitial fluid circulation is proper, body cells are able to detoxify faster. Also, passage of nourishing substances is conducted in a more efficient way. Finally, this treatment is used both for medical and beautifying purposes.
How does lymphatic drainage massage look like?
Drainage is conducted by using slow motions of steady pace. This procedure involves touching particular face lines therefore such a massage can be performed by a person who possesses broad knowledge of the lymphatic system. It's worth realising that drainage makes face ready for other treatments like mesotherapy.
Honestly, this was the most pleasant massage I've ever been given in my life! 🙂 It started from gentle stroking and delicate kneading of chest skin area and then it headed neck and face. And that was the most pleasant part of the procedure. There is nothing more relaxing than a delicate touch 🙂 The massage lasted 30 minutes, although, to me, it could last forever 🙂 Once the massage was over, a beautician proceeded with applying scrub.
Effects of lymphatic drainage massages for face
First and foremost, drainage improves skin elasticity and helps regenerate it. It works cleansing because it facilitates removing toxins from organism.
The very first thing that I noticed after the procedure was my skin gaining a pretty tone and looking really well-relaxed. Under eye sagging disappeared almost completely. In general, the massage itself was exceptionally soothing. I left the office relaxed and in a good mood.
When it comes to the effects, as it is not hard to guess, they become marked after undergoing the entire series, therefore, I'm going to repeat this treatment 🙂
Have you got any experiences connected with lymphatic drainage massages? Share your thoughts below 😉
Previous
Is It a Perfect Mascara? I'm Testing Urban Planet Pro Artist Mascara Volume Edition