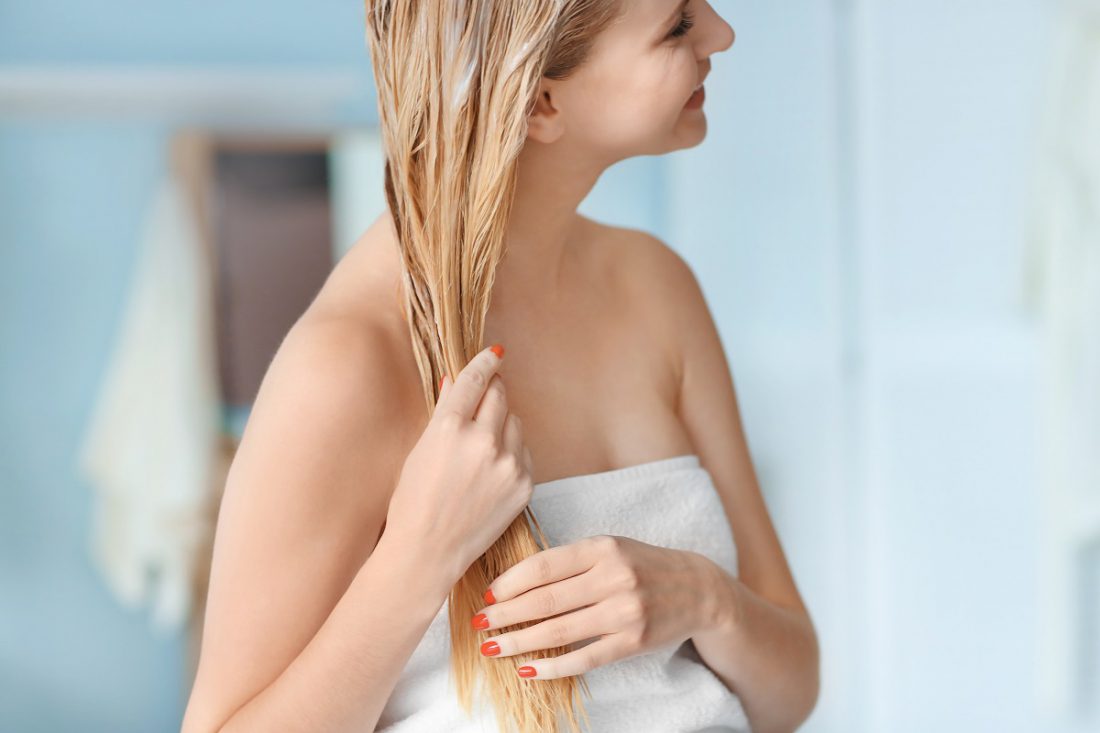 Colour-treated, damaged, oily hair? Discover how to take care of your hair properly
Hello!
If you have colour-treated hair and continue to take care of it the same way as before applying the dye, you might not be aware that it is a huge mistake. Are your strands dry and thinning or maybe you struggle with excessive oiliness? You must take matters into your own hands, immediately! Read today's entry and you will discover how to take care of every hair type. 
1. Washing hair properly
Brush out your hair before each hair wash. This will prevent tangling and it will make shampooing a lot easier. What's more, use lukewarm water and cosmetics matched appropriately to the scalp's needs. Remember to thin the shampoo with water, rinse out the lather and use the rest of conditioning products accordingly to the directions. How often should you wash your hair? This is a matter of personal needs. You must determine it on your own by taking into consideration whether your scalp is oily or your hair ends dry…etc. Also, make sure not to pull, tug the hair and not to scrub the scalp too vigorously when shampooing. Be gentle and you will see tremendous effects very quickly.
2. Taking care of waves and curls
Curly hair usually lacks the right dose of water, it is damaged, dull and prone to damage. One principle is very important in its care: never brush when the strands are dry. Before washing, moisten your waves or curls with water and spray with a nourishing mist or apply oil before styling. Use a cotton shirt instead of a regular towel. This way you enhance your curls and prevent damage. Use moisturizing and smoothing products with a rich formula and with the content of natural ingredients.
3. Taking hair of oily hair 
As a matter of fact, strong cleansing of oily hair will not bring the desired effect. On the contrary: it will dry out the skin, which will be "defending" itself by the increased production of sebum. For the same reason, do not wash the strands every day. Dry shampoos should also be used in moderation. Therefore, you should use moisturizing, soothing products and with an appropriate set of ingredients. The whole range of care products will be useful: shampoos, conditioners, masks and mists.
4. Taking care of colour-treated hair 
Colour-treated hair is usually weak and dry. You should use cosmetics that improve colour and increase shine. You will need moisturizing and nourishing to protect the strands against damage. They should contain humectants, emollients and thermal protective substances. What's more, consider looking for oils that will make the hair shine, masks that would reduce static and frizz and conditioners with a natural composition. When buying products, pay attention to the fact that they are divided into groups corresponding to the colour of hair and containing pigments that match only the specific shade obtained during dyeing.
Previous
Why Do You Go Bald? Hair Loss Causes & Treatments
Next
What harms the hair? What to avoid to have healthy hair