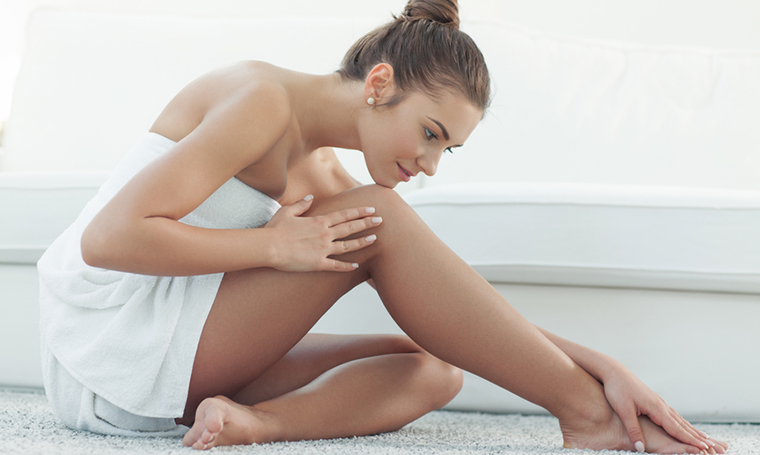 What Are My Fave Hair And Skin Care Tools? 4 Most Useful Women's Beauty Gadgets
Hi, girls!
Today's article is about the miscellaneous accessories that (seem to) have nothing in common. They let you condition your hair and skin. Read about the typically girls' accessories: Tangle Teezer, Invisibobble, Derma Roller and Konjac Sponge. Let's begin!
TANGLE TEEZER
I guess it's the best thing ever made for brushing hair. The small brush is handy, it gently detangles and doesn't pull. I really like it. You can use it for combing wet or dry hair. A few versions are available: waterproof, with a handle, round, for kids. They all have beautiful colors and designs. Their teeth are designed to provide the easiest detangling. Tangle Teezer handles tangled strands. It makes hair smooth, shiny and beautifully styled.
INVISIBOBBLE
It is a magical hair ring that works for every hair type. It gives your hairdo the shape you've dreamt of. Invisibobble looks like a spiral or phone cable. It's made of one piece of material. The ring is extremely flexible and soft, it doesn't pull hair out and gives traceless hold. Invisibobble rings come in different shapes, sizes and colors. Beige, yellow, light brown and transparent are my faves – the ones that are almost invisible on my hair.
DERMA ROLLER
I've discovered the gadget quite recently. I was looking for an effective remedy for post-acne disoloration. According to online opinions, Derma Roller brightens discoloration, firms up the skin and boosts collagen production. So, I've decided to give it a try. What does it look like? It's a small roller with thin needles. You "roll" your skin with the device, moving it over the whole facial skin in different directions. The needles prick the epidermis that gets regenerated after the treatment. The skin gets healthier, firmer and more radiant. You can add special products to Derma Roller treatment or use the ones you have in the bathroom. Remember they should contain strongly concentrated ingredients.
KONJAC SPONGE
The sponge is designed for washing face or removing make-up. It excellently cleanses delicate skin, removes sebum and cosmetic build-up. The brand offers sponges for all skin types, different sizes, shapes and colors. They're made from konjac tree; its seeds are rich in vitamins and micronutrients. I use the sponge with my favorite micellar toner. It works amazing. Strongly recommend it!
Previous
Nivea Q10 Plus Firming Body Oil. Instantly Soft Skin