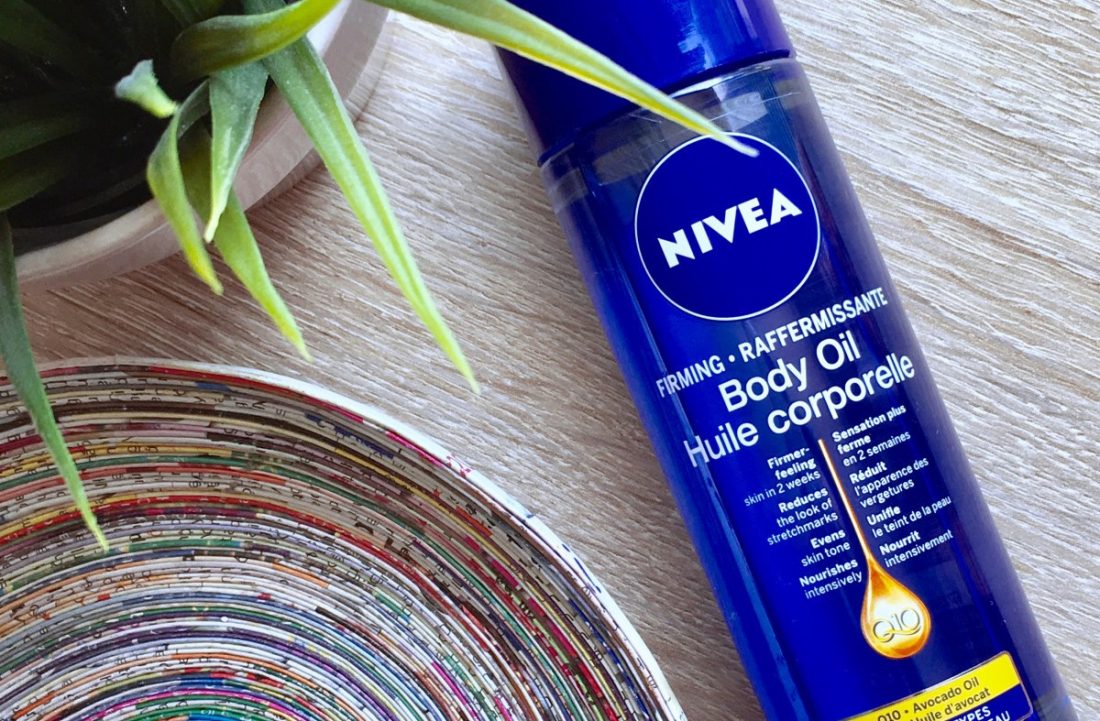 Nivea Q10 Plus Firming Body Oil. Instantly Soft Skin
Are you looking for an intensively moisturising body oil that will leave your skin silky and soft? I have finally found the best product! Discover Nivea Q10 Plus Firming Body Oil.
I am probably the biggest fan of all kinds of oils. Since I delved into the subject, I found out how much good is hidden in the inconspicuous vegetable oils. Hence I buy new cosmetic oils all the time. I use them to nurture not only the skin of the whole body, face and nails, but also hair (my ultimate favourite is Nanoil Hair Oil!). Today I want to tell you about my beloved body oil without which I cannot imagine my evening care.
What do I love Nivea Q10 Plus Firming Body Oil for?
First of all, it is perfect for a massage that I like to treat myself to, after an evening bath or a quick shower. It spreads very well. After the application of Nivea Q10 Plus my skin is well hydrated and elastic. This is a cosmetic that does not dehydrate as other oils had the tendency to do so. Since I regularly apply Nivea Q10 Plus Firming Body Oil, I noticed that my skin is firmer, more silky and brighter. But most importantly, the delicate cellulite that appeared on my thighs some time ago, disappeared.
Nivea Q10 Plus Firming Body Oil [components, use, effects]
The product contains co-enzyme Q10, from which the name derives. As it is naturally occurring in skin cells and is essential for their proper condition, Nivea Body Oil, improves skin firmness only after 2 weeks of regular use. Where did the "plus" in the name come from? Its formula is enriched with three natural oils:
Avocado oil,
Cotton seed oil,
Macadamia nut oil.
Each of these oils has specific properties that make Nivea Q10 Plus Firming Body Oil more intense and complex. Avocado oil is the secret of beautiful skin and its valuable properties have been known for ages. It also moisturises, smooths, protects from sun radiation and limits inflammation of the skin. The second precious ingredient is cotton seed oil, which inhibits the ageing process of the skin, regenerates and improves the micro-circulation. Macadamia oil, on the other hand, is responsible for firming and tightening the skin (in other words, reducing cellulite) and helping to treat scarring.
How do I use it?
As I have mentioned before, I use Nivea Q10 Plus Firming Body Oil every evening. After taking a bath, when my skin is still damp and the pores opened, I apply a generous amount of the cosmetic. It takes a few-minute massage in circular motions to be absorbed quickly. Then, it is able to work from the inside. However, the cosmetic can be applied to dry skin as a regular lotion as well. I can honesty recommend it to everyone who has problems with dehydrated skin and want to have supple skin for the up coming season. You will not be disappointed.
Previous
My No. 1: Nanoil keratin hair mask <3