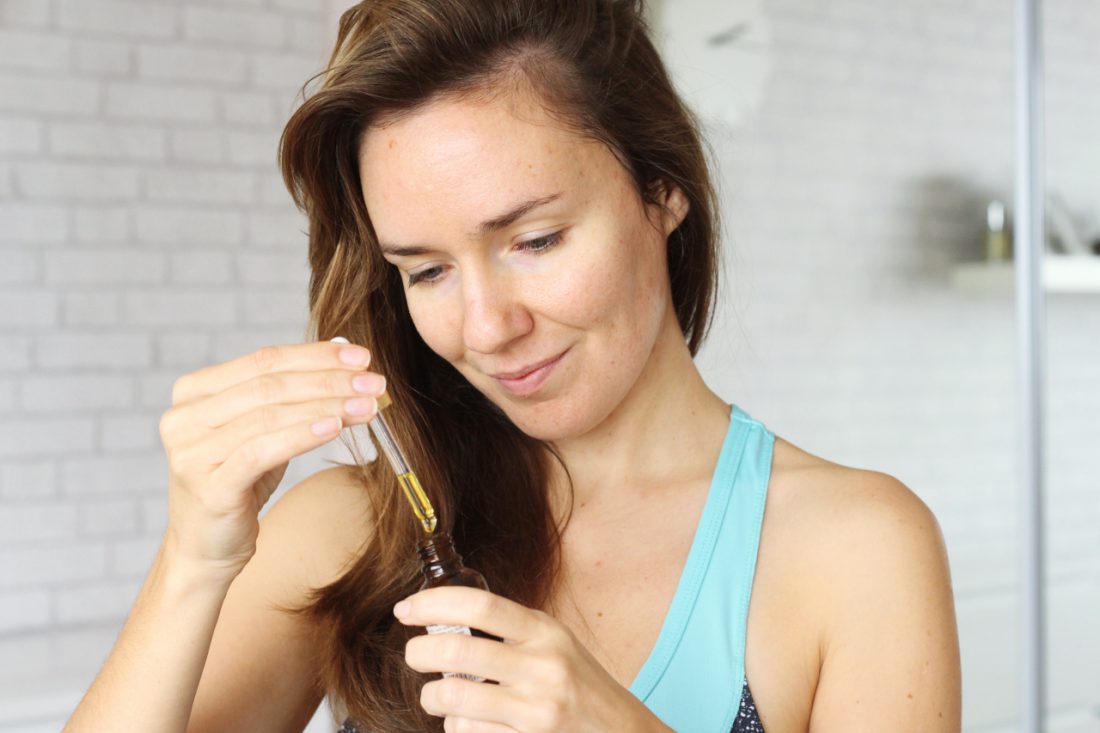 Night time skin care routine – my evening at-home SPA
Hello.
You probably spend a lot of time in the bathroom in the evening preparing for bedtime. There are so many things to do – makeup removal, bath, care, hair oiling, etc. In this post I want to talk about what to do in the evening, to wake up even more beautiful in the morning!
Think about why we apply most of the cosmetics to the skin in the evening, not in the morning or at noon. There are even recommendations on cosmetics leaflets suggesting applications before going to bed. I started to look closer at this matter, to find out why the time of the day matters so much. I came to very surprising conclusions.
What happens to the skin at night?
During sleep, our skin regenerates and gathers strength for the next day full of activities. It prepares for a day-long fight against pollution, toxins, free radicals and everything that adversely affects our appearance.
Did you know that skin cells perform a lot of important tasks during our sleep? They divide to strengthen and repair the damage. The natural protective layer on the surface of the epidermis is also rebuilt. Such cellular renewal is performed every night. Amazing, right?
But it is not everything. Between 1 am and 2 am, skin circulation and lymph flow are accelerated. As a result, the skin not only absorbs more nutrients but also detoxifies itself. All impurities are removed and the skin becomes more oxygenated.
Skincare at night time
Unfortunately, without our help, the skin regenerates and beautifies very slowly. If we do not provide it with proper hydration and nutrients, it will still be dry and weak. In order to regenerate it thoroughly, it has to be provided with all the necessary substances – vitamins, minerals, fatty acids, etc. That's why it is so important to take care of the skin before bedtime.
Personally, I like to treat myself to a small home SPA every evening. I play my favourite music in the background, light a few scented candles and take a moment to relax in the bathroom. It does not matter if I'm going to take a quick shower or sit a little longer in a warm bubble bath.
Do you want to know how to take care of your skin in the evening? What products to use before bedtime? I will share my proven scheme with you. Evening SPA does not have to last several hours. Just a few simple steps – see for yourself!
How to care for the skin before going to bed?
1. MAKEUP REMOVAL
The skin must be cleansed thoroughly. Makeup removal is the key step to beautiful skin! I cannot stress this enough. The worst thing you can do to your skin is to go to sleep with your makeup on. Remnants of cosmetics mixed with impurities that have accumulated on the face during the day and sebum act as a blockage. Uncleansed skin in the evening gets poorly regenerated and there is no access to oxygen. If you do not thoroughly remove your makeup before going to bed, you should not be surprised that you have an irritated, grey complexion with many unsightly blemishes, blackheads and acne.
2. Night cream
The skin on both the face and the whole body needs a proper dose of nourishment each evening. Thanks to nutrients, it can regenerate and strengthen during the night. I always choose those rich creams and balms for the night. While I'm sleeping, they have enough time to be absorbed by the skin and work their wonders. Remnants that will eventually stay on the skin surface, will be washed off with lukewarm water in the morning. Ingredients to look for in night creams include:
retinol – provides anti-wrinkle and regenerating effects,
AHA acids – eliminate discoloration, exfoliate dead skin cells,
Coenzyme Q10 – accelerates cell renewal,
vitamin E – rejuvenates, adds vitality, fights free radicals,
vitamin C – brightens the skin, nourishes and strengthens.
3. FACE MASK
Even before applying a cream or lotion, you can give yourself a face mask. Evening is an ideal time for the care of sensitive skin. However, remember that the masks work so intensively that they should not be used every day. What mask will be most beneficial to use before bedtime? For example, the exfoliating one, thanks to which you will get up in the morning with silky smooth skin. I like to apply a regenerating mask for 15 minutes (I love sheet masks because they are the most comfortable for me). After this time, I take it off and do not wipe away the residue – I pat it gently into the skin and leave it to be absorbed and continue to work throughout the night.
Previous
How to take care of your face? My ways to have flawless complexion!