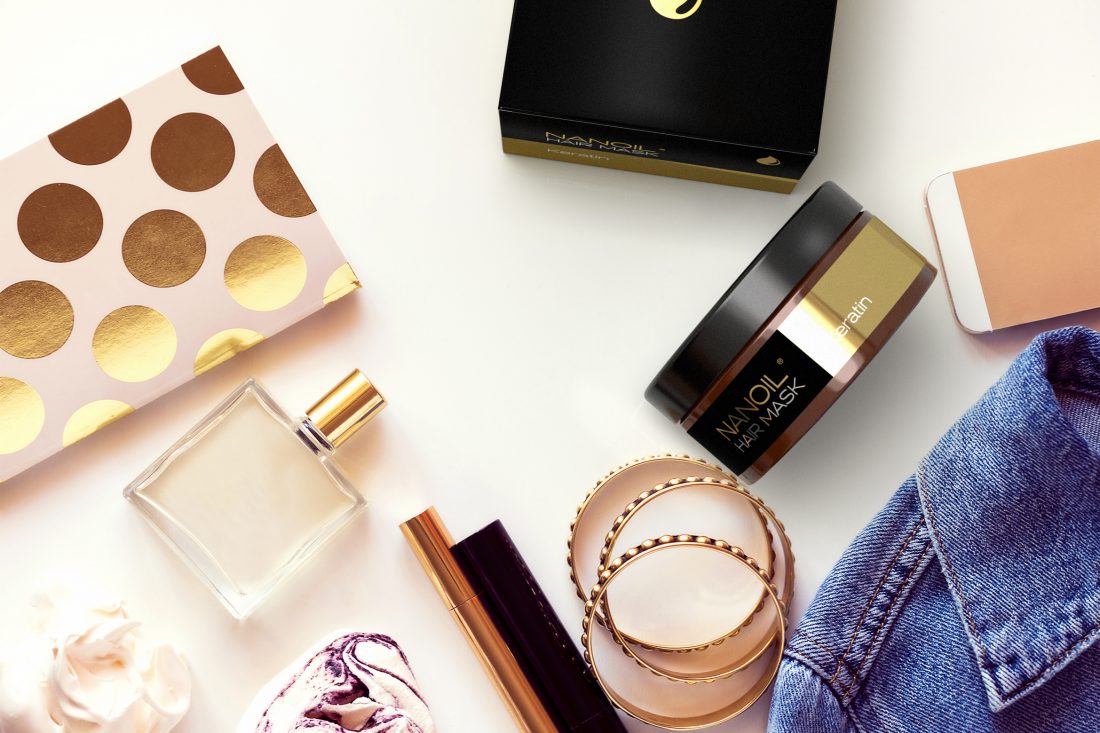 My No. 1: Nanoil keratin hair mask <3
A few weeks ago I put myself together, rolled my sleeves up and announced that it was high time I had done something with my hair.
Feel free to go on reading if you're curious what came out of it.
WHAT'S THE PROBLEM?
I've been neglecting the needs of my hair for definitely too long – yes, I plead guilty. Sadly, I inadvertently damaged the strands, mading them brittle and dry. I ended up with a ball of hair in my hand every time I ran a comb through the strands. Split ends? Tell me about it. Frizzy hair that is awfully unmanageable? Yep, that's my hair.
AND THE SOLUTION?
I decided that I had to do something quickly. But what?! I saw many beauty bloggers mentioning Nanoil Keratin Hair Mask. They claimed that this product is quick and effectively repairs damaged hair. So I bought it, and here I am with a review!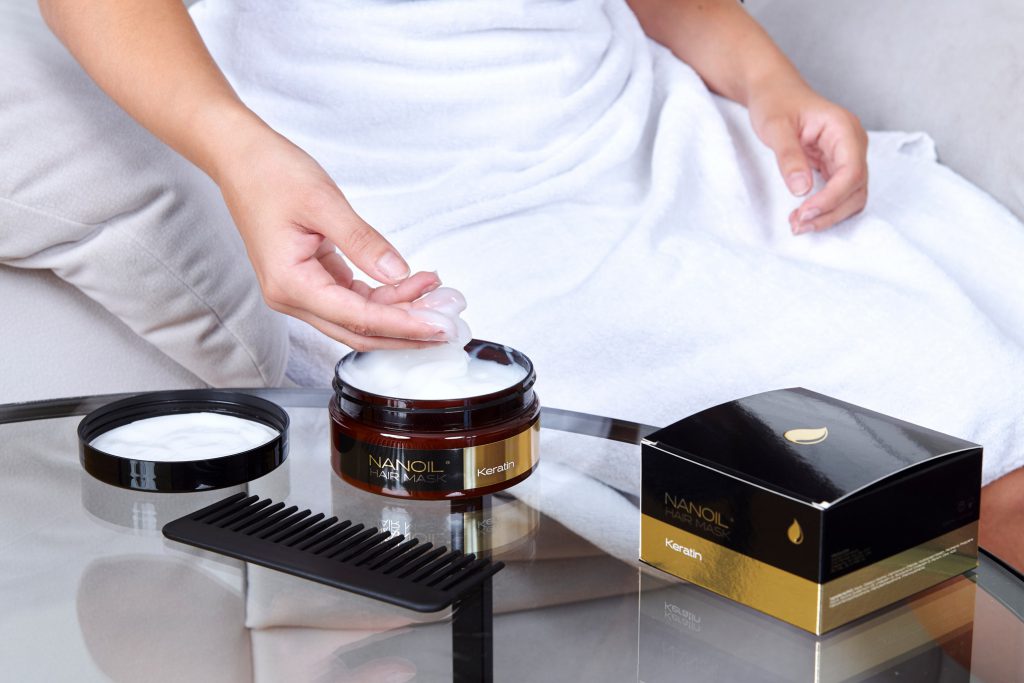 Nanoil Keratin Hair Mask: Mask for damaged hair
This is the simplest way to describe this cosmetic. Actually I may not delve into details, don't focus on the ingredients and effects, and just tell you that this is the best mask for damaged hair. But would you believe me? I honestly doubt it, therefore I'm not going to finish my Nanoil Keratin Hair Mask review on this short introduction.
What do you need to know about this hair mask?
1. INGREDIENTS
Two star ingredients of Nanoil hair mask formula are keratin and pro vitamin B5 (panthenol). Only two substances but paired perfectly to deliver essential nutrients, rehydrate and strengthen. Obviously, this product doesn't include any parabens, dyes, PEG-s or any similar nasty stuff.
2. TEXTURE
The mask is white, lightweight and smells amazing. I'm not kidding, you may fall in love with it the moment you unscrew the cap for the first time. What's important, this aroma lingers on hair long after rinsing the mask out. On top of that, Nanoil Keratin Hair Mask doesn't weigh hair down – just as easy it is to apply it, just as easy it is to rinse it off.
3. USE
Putting Nanoil keratin hair mask on the strands is another positive and noteworthy feature of this cosmetic. It's recommended to apply it after every hair washing, so approximately every 2-3 days. You just need to spread a portion to damp hair and let it do its thing for 15 minutes. Once you rinse it out, you will reveal far more smoother strands that are easy to comb.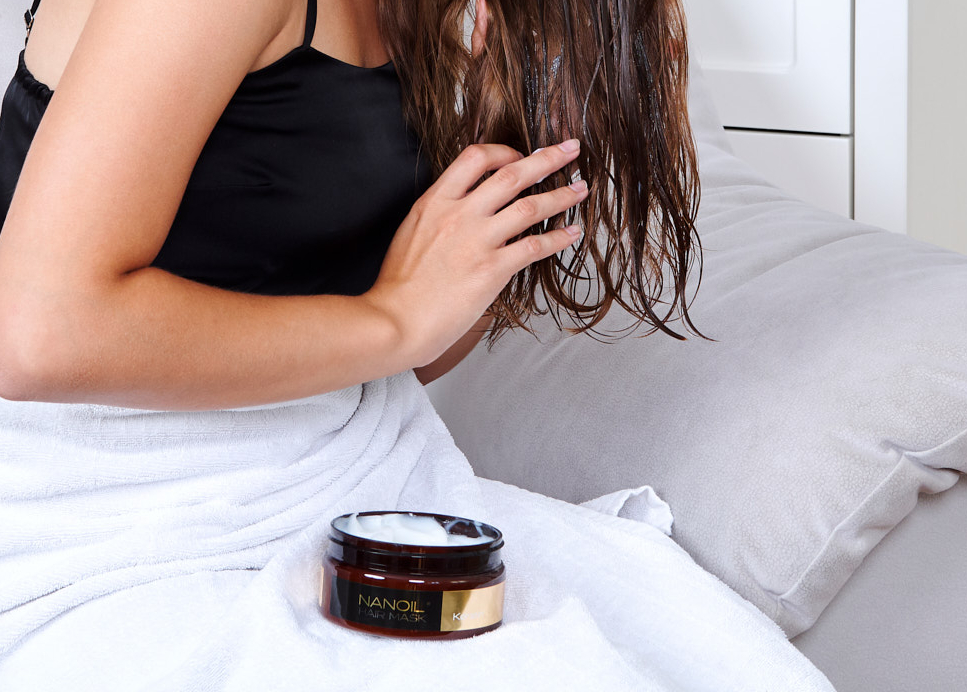 I'm sure that you're more interested in the effects, so let's get to the point, shall we?
Benefits of Nanoil keratin hair mask
On the official website- www.nanoil.us– you can read that Nanoil Keratin Hair Mask "is a repair therapy dedicated to weak or damaged hair." Which is totally my hair! This cosmetic should be found useful on the over processed hair, which is the hair ruined by dyes, flat iron, curling rods and hair dryers. Apart from that, this mask is expected to reverse damage caused by UV rays, stress, urban pollution or… our mistakes in hair care.
How does Nanoil keratin hair mask work?
Repairs hair from the inside.
Strengthens and handles the problem of hair loss.
Improves resilience and prevents brittleness.
Protects hair ends.
Locks moisture inside.
Facilitates combing and styling.
Provides adequate protection.
So many promises. Which one of them is actually true?
I have to admit that the effects created by Nanoil keratin hair mask surprised me positively. I didn't expect any product to improve my hair in such a short period of time. I felt the difference already after the first application because I was finally able to normally comb my hair after washing. I remember my strands being smooth, soft and shiny. It took only 2 weeks to strengthen my hair. I could see less of it falling out, more resilient and shiny. Now I don't have bad hair days because I can't see the wisps getting frizzy or static. Ever since I got my hair trimmed, I haven't noticed the problem of split ends to reoccur because the Nanoil keratin mask didn't only make them stronger but also provides continuous protection.
To sum up, I rate the effects: 10/10.
If you wish to see how Nanoil Keratin Hair Mask works on your hair, I'd recommend ordering it on the official website – it gets cheaper, if you add more Nanoil products to the basket.
Take care!