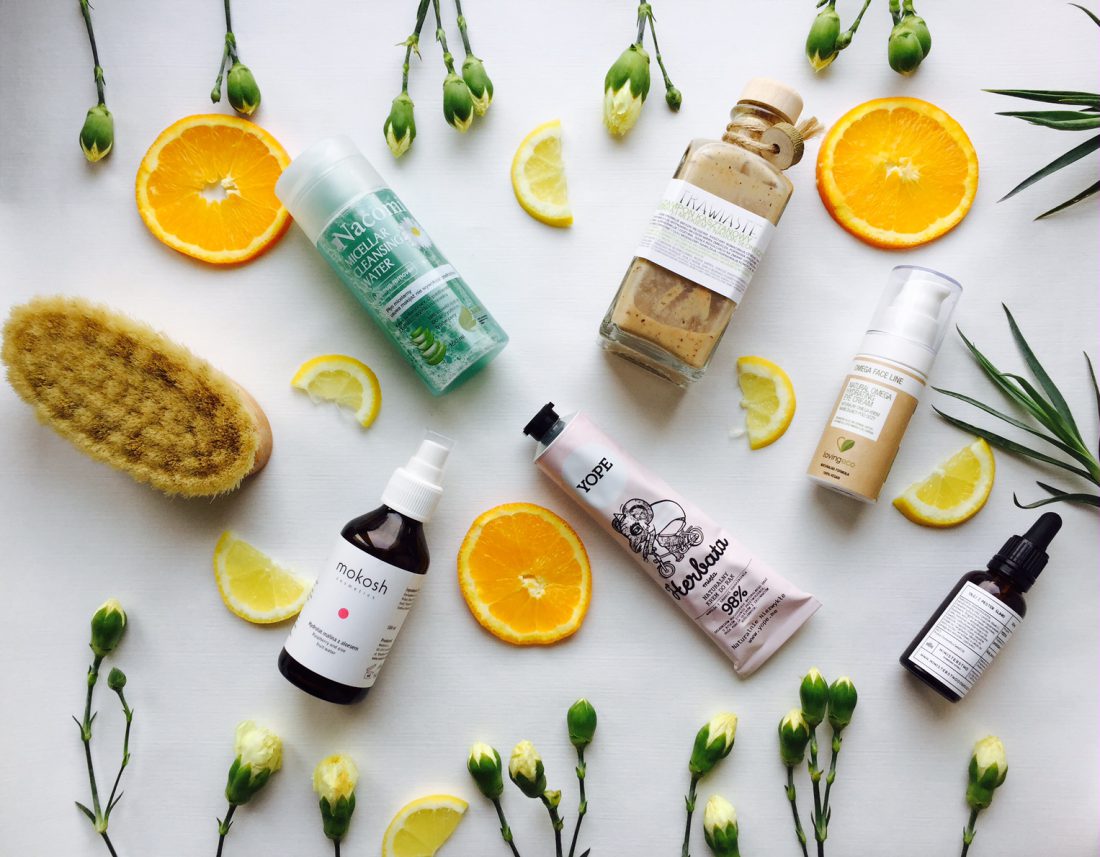 Face cream ingredients – what's in a cream ?
Have you ever paid attention to what ingredients are contained in the creams you buy and use? I am a maniac of good quality cosmetics, which is why it is very important for me to know what they are made up of. What counts is not only what ingredients they contain, but also in what quantity and sequence.
Two creams may have the same compositions, but they differ in proportions and thus … have a completely different effect! When we enter the drugstore, we can almost get dizzy. Among hundreds of different products, it is not easy to find the one that suits our needs.
How to choose a good face cream?
From my private observations, it appears that we are most often guided by the price or the brand. We buy more expensive products because we think that the face cream for the equivalent of the monthly salary must be good. Or, we reach for the cosmetics of producers with whom we have been associated with for years.
In this post, I will convince you with all my strength that sometimes it is worth to go beyond the diagram and reach for something NEW. 🙂 At the same time, you have to do it consciously.
Cosmetics for the face must be chosen very sensibly because our complexion is very delicate and can be easily irritated or become dehydrated. This is also what concerns the most common problems such as acne, excessive secretion of sebum, dilated capillaries, dry skin, spots, and redness. That is why face cream needs to be selected in a way to match the type of skin and its needs. In order to do this, you have to delve into the composition. Yes, indeed, the ingredients are of high importance! They give the cosmetics their properties and are responsible for their performance, and they can harm if they are, for example, allergens.
What's in the cream?
How does a face cream work?
Before I present to you the most popular ingredients of face creams, I would like to tell you a little about what each face cream contains. This is a crucial piece of information.
Each face cream consists of two phases:
Why water and oils? Because some of the active substances (those ingredients that nourish, and work most effectively) dissolve in water and some in oils. As simple as it is.
After applying the cream, the water evaporates from it. Thanks to this feature, everything that is the best, that is, a thin layer of ingredients protecting, nurturing and preventing loss of moisture remains on our skin. Of course, it is not completely impermeable, because it is known that the skin must "breathe", have access to oxygen, be able to regenerate.
Face creams contain one more mystery. Not all the ingredients of the cream penetrate the epidermal barrier and reach the deepest layers of the skin. A good face cream in addition to active ingredients also contains substances that facilitate their transport inside the skin – such small, yet very clever transporters. 🙂
Fun fact:
Did you know that we really buy products because we like their consistency and smell?
This is a sad truth … Our decision to buy a given cosmetic is not made mainly due to the natural and well-composed ingredient. Subconsciously, in the first place, we pay attention to such features as the smell and consistency. If the face cream smells uninviting, we will not buy it. And it does not matter that it contains a huge amount of amazing nutrients. Well, in the end, the effects (moisturizing, smoothing wrinkles, firming) are not noticeable at once, while the smell is. Cosmetics manufacturers are well aware of this matter.
INGREDIENTS OF A GOOD FACE CREAM
It's time to go to the nub of the matter. You probably wonder what a good face cream should consist of. You expect details, so here you go:
Collagen / elastin – two components which our skin is made up of. Collagen and elastin fibers are weakening with age, and thus our skin loses its firmness, gains wrinkles, etc. That's why it's worth choosing face creams that have collagen or elastin in the composition.
Coenzyme Q10 – probably the most popular ingredient of face creams, which women have fallen in love because of effective inhibition of skin aging processes. It accelerates cellular metabolism, improves oxygen supply, regenerates, makes the skin elastic, adds firmness, brightens discolorations – a true multitasking ingredient.
Vitamin E – it is sometimes called the vitamin of youth not out of the blue. This is a component of face creams that have anti-aging properties. It is one of the strongest antioxidants, which is why it works well in the fight against free radicals. It is worth looking for vitamin E in every type of creams.
Vitamin C – lightens discolorations and neutralizes the action of free radicals, i.e. it simply has a rejuvenating effect. It also stimulates the production of collagen and strengthens blood vessels, which is why it is suitable for mature or capillary skin. We can find it in the composition of cosmetics separately or in the form of citrus extracts.
Flavonoids – are extraordinary plant substances that have anti-inflammatory properties, strengthen blood vessels, have antioxidant properties, bring relief and protect our skin from toxins. We can find them in fruits, vegetables and herbs – look for creams with chokeberry, grape, currant, grapefruit, green tea and olive oil extracts.
Hyaluronic acid – often confused with Botox (I admit that I was wrong at the beginning as well). It has nothing to do with botulinum toxin. It is responsible for hydration, maintains an adequate level of skin hydration, nourishes and softens skin firmness and vitality.
Previous
Cavitation peeling at home. How to do it and what effects does it provide?