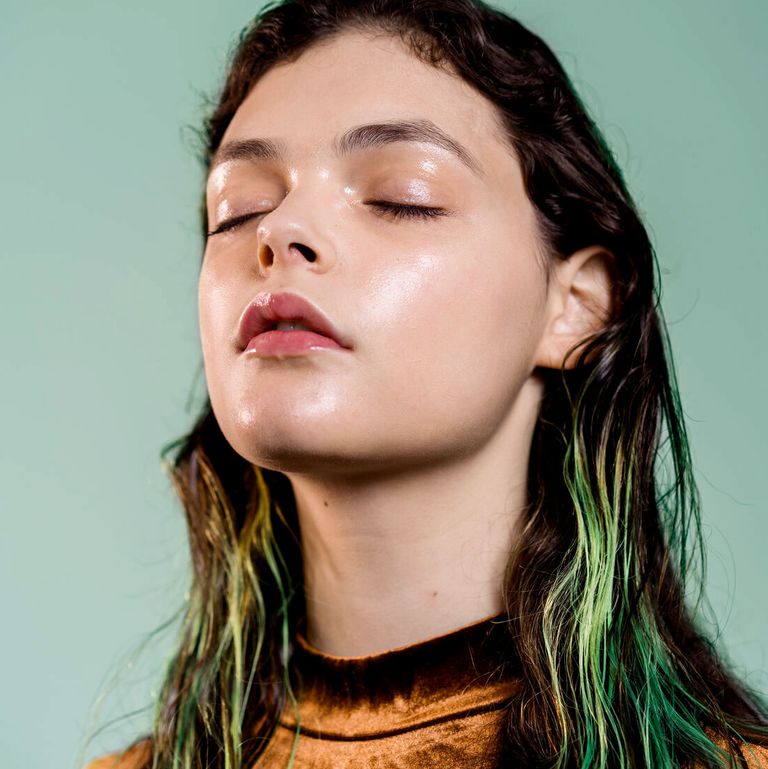 5 Easy-to-Follow Tricks for Brighter Skin
Hello,
The first rays of the bright spring sun inspired me to write a post concerning treatments for dull skin. I know it too well how lustreless and tired skin looks after winter, therefore I decided to give you a few tips on how to restore a beautiful and radiant appearance to your face.
5 TREATMENTS FOR BRIGHTER SKIN
Let me present you with my home skin treatments for a brighter and more radiant look.
1. Cleansing & exfoliation
Providing skin with a deep clean is one of the best treatments you can make use of after winter. On a daily basis we do this rather quickly, thus we fail to get rid of everything that builds up on the skin's surface: urban pollution, dust or dead skin cells to name just a few. This can contribute to dull skin therefore the very first step to take should be deep cleansing and exfoliation. A good facial peel – it can be mechanical (abrasive particles) or enzymatic (acids) – is the basic treatment that rough, dull and lustreless skin should receive in the spring. In other words, a deep clean is the most important element of skin care.
2. Double hydration 
Water is the secret to health and beauty. Our dermis needs it too, therefore hydration is the easiest way to get glowing complexion. Replenishing water to skin should be done in a twin-track approach – from the inside by drinking plenty of water, but also from the outside by applying the right beauty products. Cosmetics proven to deliver best effects are the ones enriched with hyaluronic acid, e.g. face serum, but also aloe leaf juice or home honey facial masks – all of the mentioned ingredients are naturally derived humectants.
3. Vitamin C face serum
While talking about skincare products, a face serum to be more precise, I need to draw your attention to vitamin C face serum. This is my HIT of at-home skin treatments, which I wouldn't be aware of if it wasn't for my friend. Vitamin C (ascorbic acid) is a substance proven to be a strong antioxidant that rejuvenates, brightens discoloration, evens out tone and gets you glowing skin. And this glow is what we count on most, right? Using a vitamin C face serum is a great idea if your skin is dull, lustreless and lifeless.
4. Face massage / face yoga
Although both treatments differ from each other slightly, I'll discuss them together. In both cases, your goal is to make the skin supplier and strengthen the face muscles. The former, which is face massage, requires you to use your hands or face rollers, whereas the latter – face yoga – depends on doing special stretching and tautening exercises. What matters most is that both treatments increase your chances of bringing the desired radiance back to your face. How? They improve microcirculation which means that skin becomes better nourished, hence healthy-looking.
5. Plant oils for skin
Finally, my beloved natural oils that I absolutely adore! Honestly, I needed just one treatment with natural oils to fall in love with them. And by saying "natural" I mean cold-pressed and unrefined plant oils like argan oil, jojoba oil or macadamia oil that I always apply after putting on a face serum. I use them as a face cream. I love how natural oils leave my skin smooth and resilient, soothing irritations and making complexion brighter. Just a drop of oil massaged into the face suffices to win a beautiful and healthy-looking glow.
And that would be all when it comes to my suggestions for brighter skin. I hope you will give some of them a try. I also hope that with my tips you will get brighter and glowing skin in a snap.
Previous
My new fave! Retinol face serum by Nanoil