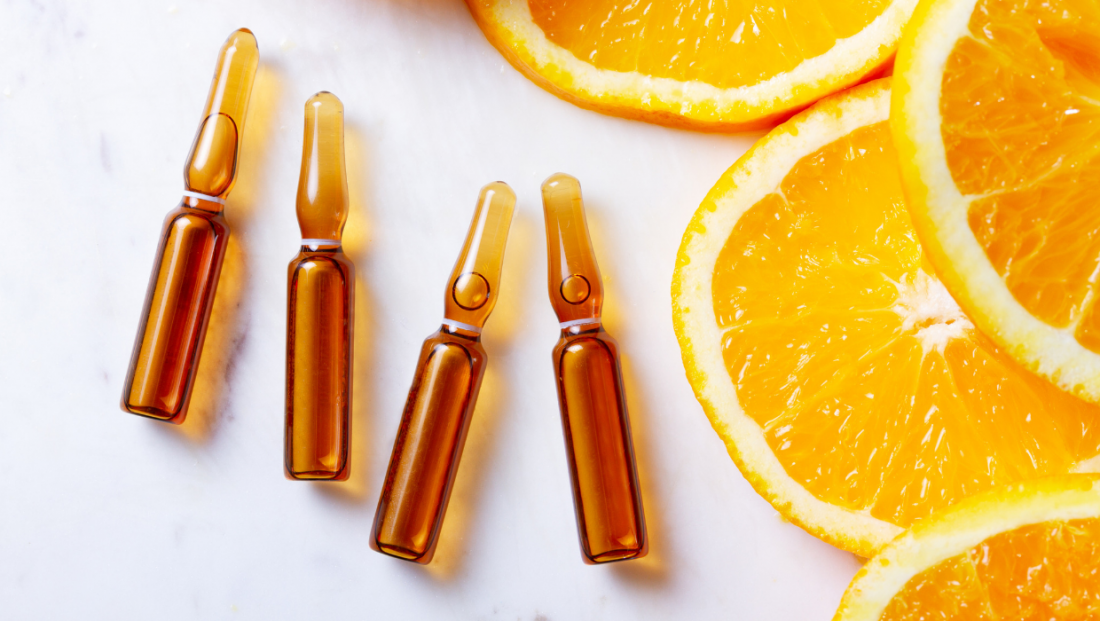 Vitamin C Skin Care Products – Who Can Use Them, How and Which Ones Work Best?
We all know vitamin C very well. We should invest in products rich in it because it has a very beneficial effect on the facial skin. Read on to see if vitamin C is good for all skin types, what it cannot be paired with and which products to choose.
Is vitamin C right for your skin?
Yes, it is because vitamin C works well for any skin type. It always brings healthy shine back. Additionally, it controls sebum secretion in oily skin and helps treat acne. As far as age goes, there are no limitations either. It's a really good idea to incorporate it into your skincare routine after turning 25 because this is when the skin starts to age. What's important, you can use vitamin C cosmetics all year round.
Can you pair vitamin C with retinol?
Generally, you can but the key thing is you use vitamin C during morning routine and retinol at bedtime. Never use both at the same time in one routine because they won't be able to show their full potential, plus may overburden the complexion.
What substances should you never ever combine with vitamin C?
Don't use vitamin C together with acids, especially salicylic acid (BHA), mandelic acid (AHA) and glycolic acid. They have different effects and don't work when put together in one routine, and may do more harm than good.
Can you use vitamin C products while pregnant?
Vitamin C products can be used during pregnancy because they are fully safe both for the mom-to-be and the baby.
Which vitamin C skincare products to choose?
The cosmetics market offers tons of vitamin C products like face toners, face washes, masks, and even creams. Nevertheless, I mostly recommend face serum because it contains the highest concentration of vitamin so it works best and the fastest.
Which vitamin C products do I recommend the most?
Vitamin C Face Serum by Nanoil is definitely my top pick. It's easy to use and smooth over the face. The price is fair for the top quality. What's most important to me: it doesn't irritate my sensitive complexion.
Sunday Riley C.E.O. Vitamin C Brightening Face Serum is the one I liked too. It has a wonderful mandarine smell. I just wish it was easier on the pocket. It slightly irritated my complexion at first.
Mario Badescu Vitamin C Face Serum is the most intensive out of three. It is recommended for oily and acne skins. I just didn't quite like the texture.
How about a DIY product?
I like to make a vitamin C face mask once a week: mix vitamin C powder with some water in a 1 to 1 ratio. I let it sit on my face for 10 minutes and rinse well. This is a brilliant alternative for remady vitamin C masks.
I hope the post is useful and you will get some vitamin C product if you haven't got one yet!
Previous
5 common hair care myths. Will I debunk them?
Next
What To Wash Your Face With? Pluses & Minuses of Various Skin Cleansers