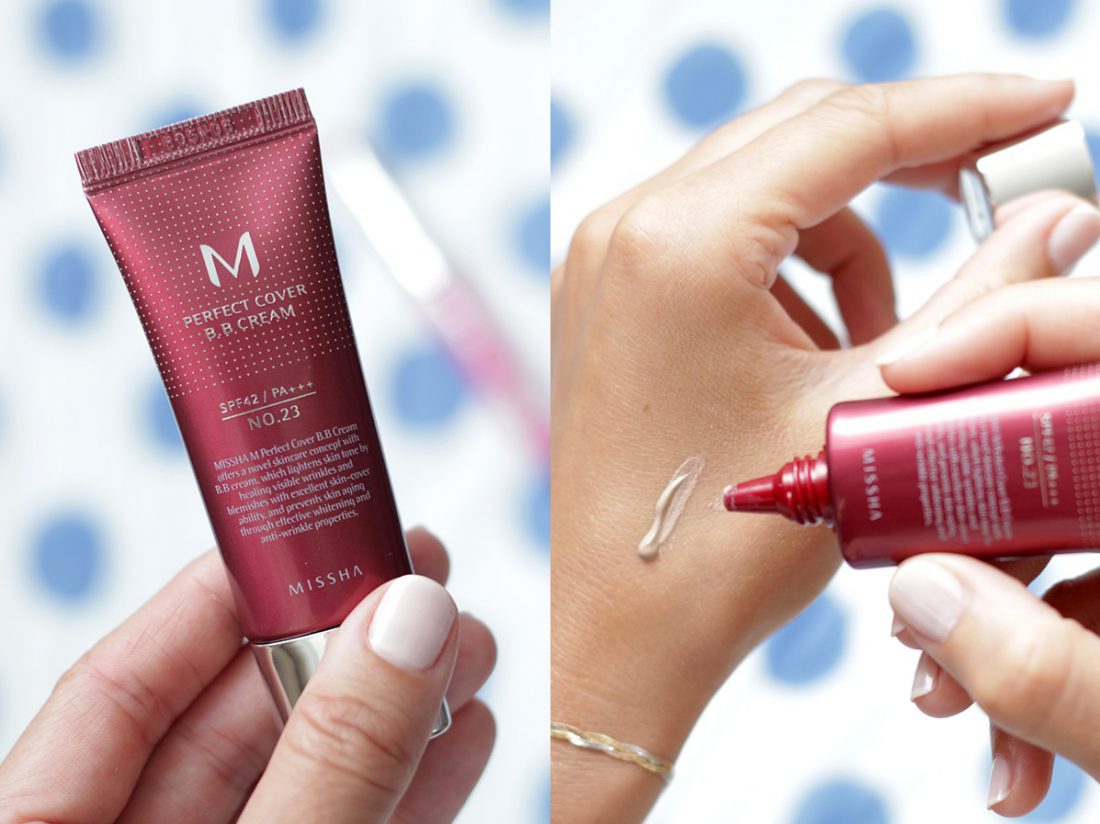 TOP 5. My Favourite Asian Products for Make-Up & Skin Care
Hey, do you use Asian beauty products?
I'm really big on them. It began when I got more interested in products I'd been using for my skin care. I came across a few blogs devoted exclusively to Asian cosmetics and totally fell for them. Next, I bought the famous Korean beauty secrets book and knew I wanted to introduce Korean beauty products to my daily care.
Obviously I must mention that I'm not totally on the Asian side; metaphorically, the half of me is still walking on the European land. I adore local products so I can't give them up. I do my best to make the most out of the Asian women's ideas but I also combine them with the products available at my fingertips.
Fancy knowing why I'm into Asian skincare and make-up products? Here's the list of benefits coming from Asian cosmetics yet there are also a few subjective feelings concerning e.g. the design and aesthetics.
Asian Cosmetics. What I Like about them
Most of them are based on unique plant extracts.
Their composition is thought-out and not filled with chemicals.
They are effective because of focusing on the causes of skin problems.
Their action is mild yet in-depth.
They are packed in splendid colourful packaging.
5 FAVOURITES – ASIAN PRODUCTS ON MY SHELF
They became a real hit right away, stealing my heart. I fell in love with them just like lots of other women did. I present top five Asian beauty products that I use on a daily basis. Using some of them was supposed to be just a quick affair but it turned out we've stayed in a long-term relationship. I have no regrets. After all, these are the best Asian make-up and skincare products you will find on my bathroom shelf.
I didn't divide them into two categories so the following list mixes make-up products and Asian skincare stunners. Hope you won't mind.
BB Missha Perfect Cover Cream
I love this product for a flawless coverage and extra protection from the harmful sun radiation. Worth mentioning here – all Asian BB creams are worth your attention. Asians are second to none when it comes to this type of cosmetics. I fell for Natural Beige Missha Perfect Cover – it has some warm tones so it works for my skin type. I'm wondering how to advertise the product to you. Let me say it works better than many foundations and it's much milder and doesn't weigh skin down. Love it!
Konjac Sponge
I'm not sure if I can add a face washing sponge to cosmetics but this natural gadget – made from the root of an Asian plant – really deserves to be included in the list. How konjac sponge works and why I like using it for a face wash? It purifies my skin in an effective yet delicate way, cleanses thanks to the unique structure. At the same time, it improves the blood circulation and supports the cellular renewal for a smooth, fresh ad nourished Asian-like skin!
SkinFood Royal Honey Toner
The design isn't as sweet as in most Korean cosmetics because it resembles a gold-colour liquor (only looks like one as it's free of alcohols). It is a brilliant toner with an addition of honey that ripens long in the Asian hives. Simply apply SkinFood toner with a cotton pad or your fingers to make skin soft and healthily glowing. Really like it!
Banila Co Clean It Zero Cleanser
I'm sure you've never had this kind of make-up remover. Clean It Zero is a bestseller that women are crazy about all over the world. It isn't a regular make-up removing oil – it has a form of a sherbet that comes in a pink jar. You pick it up with a spatula and massage into skin with damp hands until it dissolves make-up. No cotton pads. At the end, it's rinsed out with water. The product contains green tea and papaya extracts as well as vitamin C so it additionally exfoliates dead skin cells and lightens. I would never replace Clean It Zero for a different micellar water.
Neogen Code 9 Gold Black Caviar Essence
If we discuss Asian products, we can't skip the essence. Serums and essences are often confused. It is probably because of working in a similar way. What's more, there's no equivalent of the essence on the European or American market. Essence is an original Asian cosmetic which is a crucial part of the Korean beauty ritual. Neogen Code 9 Gold Black Caviar is my favourite essence. It is rich in hyaluronic acid, collagen and vitamin B3 that our skin often lacks. It minimizes inflammation, redness and roughness. The essence is anti-ageing and reduces hyperpigmentation. It is a miraculous Asian cosmetic for all skin types – dry, oily, vascular, acne, mature.
Previous
Do you have acne-prone skin that needs to be thoroughly cleansed? Active charcoal mask is just for you! [Recipe]
Next
Black face mask for blackheads – my recipe