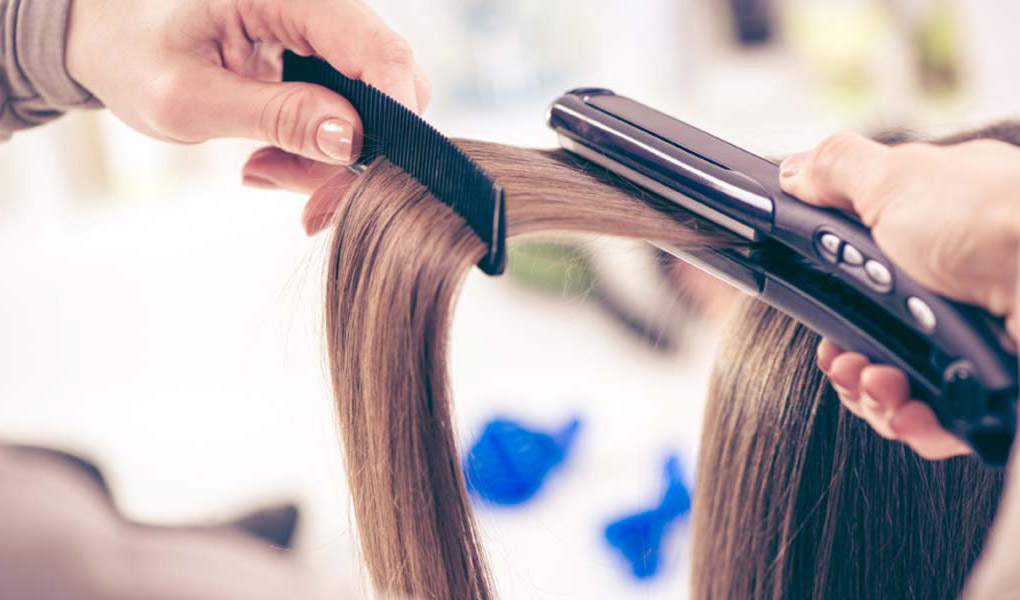 Let's Use Flat Irons Reasonably! Right Hair Care Tips for Straightener-Users
Hello, girls!
As simple as that… Girls with straight hair want curls. Girls with afro dream of silky smooth straight hairdo. No matter your hair type, you should know the right care routine for straightened hairdos. Read on to see if a flat iron truly damages your strands.
HAIR STRAIGHTENING PRODUCTS
Let's start with the things that matter a lot in the straightening routine. You mustn't use the flat iron on a daily basis! Even if you use it a few times a week, remember to apply heat protection cosmetics to save your hair from the action of high temp. Go for oily yet lightweight products or choose cosmetics that leave a protective layer on the hair surface.
If you use a straightener, gift your hair with non-stop care: moisturise, reinforce and nourish. Use oils, masks and conditioners after every hair wash. The products must keep hair nourished, strong and hydrated as well as protect hair ends from splitting.
HOW TO CHOOSE THE RIGHT STRAIGHTENER?
The choice of a flat iron is as important. The device must have the ion function, temp control, titanic and ceramic plates (durable and easy to use and clean), mirror plates (smooth) or diamond-like ones (resistant to damage, ideal for curly hair). 170ºC-200ºC is enough to straighten normal hair. You need to set 200ºC-230ºC if your hair is thick and curly.
ALTERNATIVES TO FLAT IRON
Is there a different way to straighten hair? Obviously, there is! Go for chemical or keratin straightening treatment. The first one delivers immediate effects and is quite safe for hair yet must be avoided by those with bleached hair. Keratin treatment results last more or less six months.
Previous
Do You Really Need These Beauty Treatments?