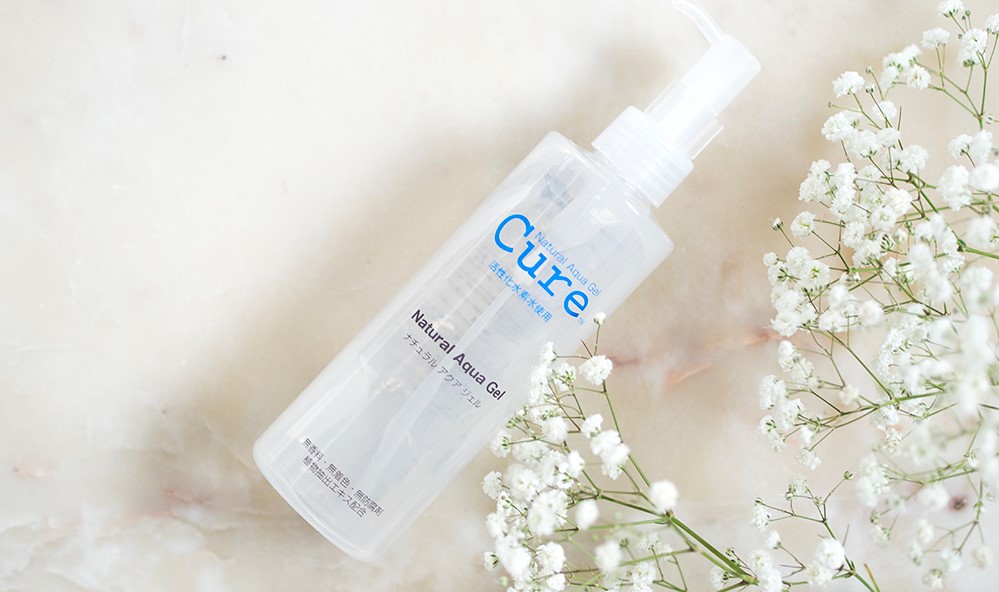 Exfoliating Gel? TOKYO Life Cure Natural Aqua Gel Has Arrived!
Hey! 
Now, I'm sure – Asian beauty products belong to the best ones. I mean my favourite product – TOKYO Life Cure Natural Aqua Gel. Supposedly, in Japan, somebody buys this gel every fifteen seconds. What's the phenomenon of the cosmetic? I've given it a try.
What to use instead of a regular scrub?
Classic exfoliators usually come in form of thick formulas with abrasives. These products are mainly recommended for removing the calloused skin on elbows and heels, and exfoliating the skin of face and body. On the other hand, enzymatic scrubs work for the sensitive skin. Their action is based on 'melting' old intercellular bonds and smoothing the skin. What's the downside of such products? Potential clogging of skin pores. If both types of scrubs fail for you, try TOKYO Life Cure Natural Aqua Gel. How does it work? Does it effectively remove dead skin cells?
TOKYO Life Gel Exfoliator – benefits
Cure Natural Aqua Gel is an extraordinary product. It's got whitening properties, removes dead skin cells, leaving the skin clean and smooth. It has a very nice consistency and you don't need any water for the application; the skin doesn't have to be damp. Massaging a portion into the skin is all it takes. After a while, the gel gets harder and starts rolling. These tiny, white flakes are nothing but sebum, impurities and dead skin cells. Now, you can easily get rid of them. And remember – the longer you massage the skin, the better effects you get.
What does it contain and how long does it last for?
TOKYO Life Cure Natural Aqua Gel contains a few active and plant ingredients, including polymers, emollients, and extracts from rosemary, aloe and ginkgo. One bottle houses 250 ml which will surely last for a year. I use the scrub mostly on my face, neck and chest skin. I remove the dead skin cells from the entire body once in two weeks.
Is a gel exfoliator still a new thing? Test TOKYO Life Cure Natural Aqua Gel. You're going to love it from the very first use! 
Previous
Bio Oil – face, body and hair test – effects and opinions after three months